Finding and employing capable IT and back office talent has become a key issue for most of the companies in Europe – whether it is in the DACH region, Eastern European countries like Poland or Scandinavia.
Part of our work as an independent ICT sector association (Deutscher Outsourcing Verband e.V. / German Outsourcing Association) is mapping available talent and conditions in different locations in or close to Europe. Besides education, employment, salaries and connections to the local industry also the availability of commercial real estate for local delivery centers plays an important part in decisions for or against a given location.
For the ICT sector we see that tech parks of various kinds provide today not only office space, but also facilities and activities to foster local ICT businesses and communities and to attract foreign investments in the sector.
If in Morocco, Egypt, Poland, Armenia or any other emerging ICT locations, these parks provide first class office space, education and training services, research facilities, event and co-working space, connectivity and services that all in all set excellent conditions not only for tech startups, but also for ICT companies, their subsidiaries and for service delivery centers.
Innovation and Training Park Prizren – A German-Kosovar Development Initiative
One of those parks that serves as an important facility for innovation, learning, and skills development in the Balkan region is the Innovation and Training Park (ITP) Prizren in Kosovo, paving the way for creative ideas and economic growth in the region. ITP Prizren creates opportunities for international companies to easily access local ICT talent in the region and with a long-term perspective.
The ITP Prizren is an initiative under the umbrella of the German-Kosovar Development Cooperation and implemented and managed by the Deutsche Gesellschaft für Internationale Zusammenarbeit (GIZ) which has a wide network of local partners ranging from government institutions over business associations (e.g. Kosovo's ICT Association STIKK or the German-Kosovar Business Association) to institutions from the educational sector.
The Location
The ITP Prizren has a strategic regional location, being only 40 minutes away from the country's airport in Pristina and additionally close to the airports in Kukes, Albania and Skopje, North Macedonia. The park has an astonishing infrastructure, occupying an area of about 40 ha with more than 50 buildings and vacant plots for expansion and new facilities.
Prizren as the second largest city in Kosovo with its surrounding area has an overall population of around 178,000 people. Kosovo as a location offers among others, a 10% corporate tax rate, a pro-business stance and a young, educated workforce.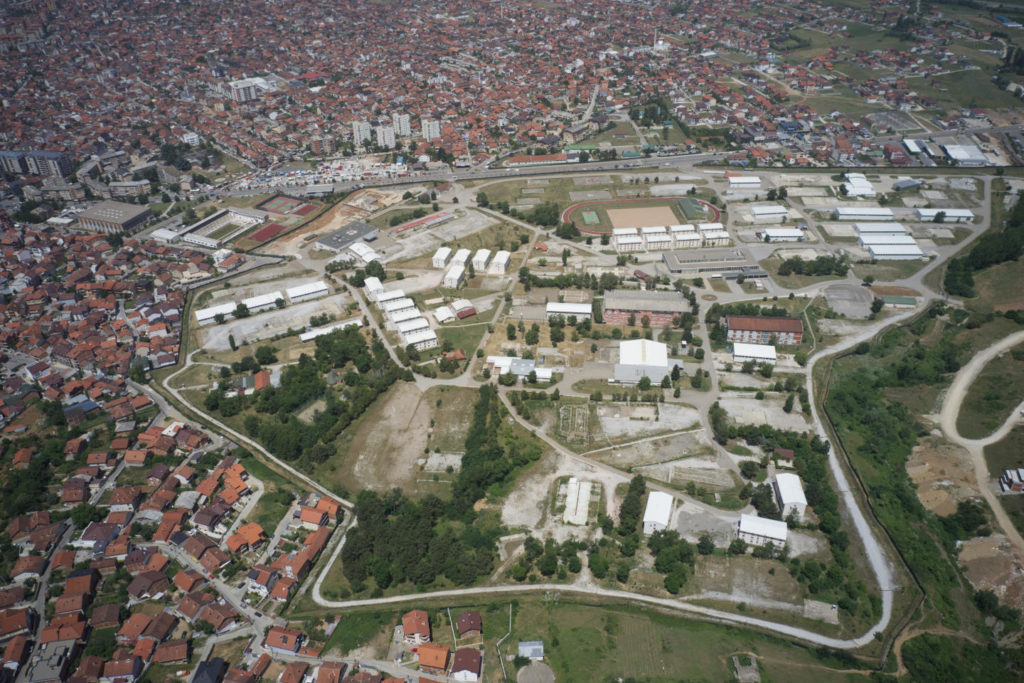 Innovation and job creation for key sectors
The ITP Prizren establishes cooperative linkages among tenants, offering an environment that fosters synergies between:
– Private sector (companies, enterprises and start-ups)
– Public sector (public institutions, entities and agencies)
– Civil society (NGOs and other non-profit entities), and
– Academia (public and private Universities, other research, and education institutions).
Already home to actors from all four areas, the ITP Prizren for instance hosts the Makerspace Innovation Center Prizren as a place to interconnect education and science with the industrial and business sector, mainly focusing on modern job creation in the various fields of ICT. Within the park also a campus of Kosovo's largest private university – the University of Business and Technology (UBT) – has been established with around 2,000 students. A close cooperation further exists with especially Prizren's public university "Ukshin Hoti" which has 4,500 students in 6 faculties, including computer sciences. There are also private VET providers like EX-CITE or a so called Center for Digital Excellence operated by Kosovo's Ministry of Economy, including training and 3D printing facilities.
The park focusses on three sectors:
– ICT/Technology-based companies
– Agriculture and Food Processing
– Creative and cultural industries
To support those sectors, ITP has identified two cross-cutting fields: Research & Development (R&D) and Vocational Education and Training (VET).
The park offers otherwise a wide-ranging business support and facilitation setting for multi-national organizations, start-ups, SMEs, training, educational and research institutions, which include:
– Office and co-working spaces
– Event and conference services
– Business connections and outsourcing linkages
– Start-up services
– Incubation and acceleration services
– Accommodation facilities
– Work/Life balance through the ITP Sports Center and other recreational space
The combination of business space and business support services, educational and training programs, network environment and the access to local talent makes it a very attractive setting for international IT and BPO service companies.
Digital Transformation Center
Deeply integrated into the structure and activities of the ITP Prizren is the Digital Transformation Center Kosovo, which is part of a global network of centers funded by the German Federal Ministry for Economic Cooperation and Development (BMZ). The Digital Transformation Center specifically supports the digital ecosystem development in the park by promoting and interconnecting science and education, digitalization and entrepreneurship.
International and regional events at ITP
The ITP Prizren is hosting regularly conferences and other events to create networks and exchange between companies, national and international partners.
We recommend visiting DebConf22 at ITP on 10-24 July 2022, organized by The Debian Project and its local partner Free Libre Open Source Software Kosova (FLOSSK). More: https://itp-prizren.com/itp-prizren-hosts-debconf22-for-the-first-time-in-kosovo/
The park will also be the place for an International Summer School for 120 students from August 1st till 12th 2022, where national and international participants attend classes and workshops on AI and engineering on Smart Cities, digital marketing and innovation, teaching through film, and other topics.
Make an enquiry for more information
Check out www.itp-prizren.com or follow ITP Prizren through its various Social Media channels (Facebook; LinkedIn; Twitter; Instagram) to learn more about what the park offers. The team behind it can be reached through itp-prizren@giz.de for any queries or to arrange on-site visits for you.
Interested in Kosovo and the region for ICT services?
Over the next couple of months, we will inform in more depth about the opportunities and conditions for ICT in Kosovo and the region and about activities around ITP Prizren. Join us for instance on LinkedIn to follow our articles and publications on that and other ICT sector topics.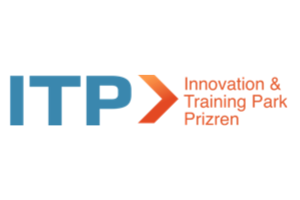 Author: Stephan Fricke, Deutscher Outsourcing Verband e.V. for Outsourcing Journal