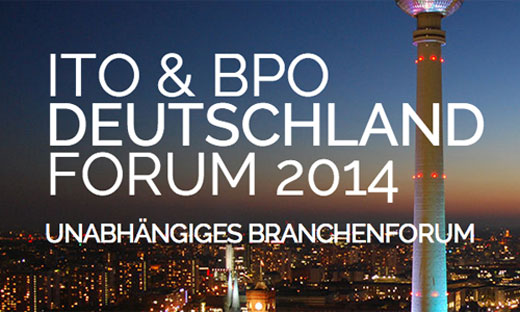 The ITO&BPO GERMANY FORUM is the only international ITO/BPO industry event in Germany. The forum focuses especially on the market conditions in Germany and shows opportunities to optimize existing sourcing models and solutions. The two main aspects of this event are:
1) Introducing Destinations, best practices and companies, active in Germany
2) Presentation and discussion of market conditions for ITO/BPO in Germany – for buyers and vendors
We expect up to 100 guests, of which 50% will be from Germany and 50% international.
Among the registered participants are currently representatives from Porsche Consulting, CapGemini, Accenture, Tata Consulting Services, Osborne Clarke Law Firm, OpusCapita (Itella), bridgingIT, directors of leading CEE Nearshore and German Onshore vendors, representatives from Germany Trade & Invest (GTAI, Investment Promotion Agency of the German Federal Republic) as well as representatives from other national and international industry associations and organizations.
Please visit the event website for more information: http://outsourcing-verband.org/ITO-BPO-FORUM-GERMANY-2014/home-en.html