The Startup in 2009 and the key strengths as an outsourcing destination
Egypt provides unique advantages as an offshoring location for IT and business process outsourcing. With its well-diversified economy and intrinsic growth drivers, Egypt has become a hub for IT and Technology Investments over the past decade.
DELL EMC Egypt Center of Excellence (COE) started its operations in 2009 focusing on innovation, People, and Quality. Since the startup, Egypt COE has been a very successful model for delivering quality, innovative solutions, and Support Services that enable efficient and agile business operations.
Our key strengths were the Abundant & Multi-lingual Talent Supply, Competitive Cost, Government Support, adapting to changes, Innovation and process enhancements, and the Quality and Scalable Infrastructure. Over the last 7 years, Egypt COE has successfully positioned itself as one of the six strategic service centers of DELL EMC globally.
25th of Jan Revolution: A testimonial on the very strong capabilities of the Center
Back in 2009, Egypt COE started operations with a batch of 14 people and continued to grow through 2010 and achieved great results. In 2011, we had the revolution in Egypt, and despite the political unrest, we were able to prove our commitment and dedication to our customers externally and internally. That was a testimonial of our resilience, and the very strong capabilities we have at the center, as we were able to address our customer's needs in this very difficult time without any disruption or impact on the business.
We continued with our expansions and 2011 was a year of real growth for Egypt COE, followed by 2012 through 2016 where we continued to expand and grow steadily in terms of recruiting talents at the center and expanding in depth and breadth. We were able to introduce new business units, new services and provide an expanded geographical coverage.
A Diverse Services Portfolio
As a result of our success and value creation, we reached over 950 employees in different services; a young diverse population full of energy and talents.
We were able to expand our  services portfolio to 24×7 coverage and 14 languages to include Technical Support Services,  Remote Proactive Services, Global Professional Services, Content Management Services, Virtustream Cloud Managed Services, VMware Technical Support, RSA Security Services, Total Customer Experience, Customer Service Logistics, Global IT Support and Consultancy, Presales Services, and Converged Infrastructure Services.We've achieved significant success in terms of Performance and Operational Excellence, where our Customer Satisfaction (CSAT) results have been consistently amongst the highest globally.
Our Global Services Portfolio was formed in 2009 as centralized pool of talents serving EMEA Theater and it includes different teams.
The Technical Support Services (TSS) team in Cairo started in October 2009 with 23 engineers and grew to more than 450 highly talented engineers and subject matter experts  who provide remote technical support to worldwide customers handling more than 6000 service requests monthly in Arabic, English, French, German, Turkish, Italian, Spanish, Portuguese, Norwegian, Danish, Russian, Korean, Japanese, using "follow the sun" model covering EMEA time zone. The team has acquired Service Capability and Performance certification since 2012.
Cairo TSS is a highly talented team with 30% of workforce speaking at least 3 different  languages. Engineers hold over 400 industry certificates that vary from EMC proven certificates to other top industry and other vendor's certifications. Also, we have the Customer Support Technicians (CST) team, which is a part of the parent department, Global
Support Center (GSC), with has 6 different Functions (VIC, Time and Materials, Live Chat, Licensing, Federation Case Managers, eServices).
The Remote Proactive Support team in Cairo is another successful team that is responsible for the delivery of remote proactive services to DELL EMC customers worldwide. They have a very specialized portfolio which enables customers to adopt the latest and most innovative technologies by performing NDUs (Non-Disruptive Upgrades) and Configuration Changes remotely and securely. The team is responsible for scheduling and performing recommended/requested upgrades and configuration changes, support field teams remotely, and assist in accommodating customers' maintenance window.
Also, the Security Division of DELL Technologies, RSA, has its own team in Cairo with four functions under its umbrella: A presales team, Project Management Office, Technical Support Team, Professional Services team.
Cairo Virtual Service Delivery (VSD) is also a part of Global Services Organization that has expanded its services massively to include not only EMEA, but the Americas as well. The team provides Global professional services and Consulting Services to DELL EMC customers and consists of main 4 functions; Resource Management, Project Management, Technical Delivery, and Service Quoting Centre.
The team is a key player in Global Professional Services in EMEA helping and supporting its regions to maximize their Margin and Revenue by providing an E2E solution to DELL EMC customers. The overall Billable hours delivered to Dell EMC customers globally by the team in Cairo is growing with almost 100% rate Year-over-Year.
In this very short period, we were able to massively expand the business and develop reliable talents through leadership and teamwork. We've successfully created value for our  customers to drive the successful expansion of DELL EMC's technology into new markets.
Creating Value and Improving our Business
Egypt COE is having great achievements in areas as Innovation where we achieved the highest number of ideas per head across DELL EMC (8.2 ideas per head) in our annual global Innovation Conference, which is a great indication of our team members' engagement and proactivity. We also had very high number of finalists, a great testimony of the quality of the Innovative Ideas submitted, and this recently resulted in achieving the "Best-In-Show" Award across the company in 2015 for an idea submitted by an employee in Egypt COE.
Egypt COE has also achieved major successes in areas as Business Optimization with more than $47 million revenue enablement and $10 million cost savings from Lean Six Sigma Projects in 2015. In total, our team members in Cairo initiated and led more than 200 Lean Six Sigma projects, with more than 70% having regional / global impact.
We have also collaborated with top universities and signed agreements with 56 universities and academic institutes across Egypt under the University Relations program to bridge the  gap between Academic curriculums and the job market's requirements and to enable students to be exposed to latest technology trends while develop highly marketable knowledge and skills.
Expanding DELL EMC Operations in Egypt
The massive growth was the result of our focus on having good and consistent alignment with theaters, showing flexibility, providing customized services to our customers, and  creating value through the different strategic programs we have at the center. Today, Egypt COE has become a platform for quality, knowledge, and innovation.
Having a very diverse pool of talents with amazing capabilities in many disciplines, Egypt has been selected by DELL EMC Senior Executives as one of the "Best" locations for investment and growth. This was driven by the evident success of the center and the amazing achievements the COE team has done over the past years and in a very short time. We have a very high potential for more growth and success. With our young dedicated professionals  we will continue to achieve our goals, create value, and unleash the real outstanding potential of the next generation in Egypt.
This article was published in the Egypt Outsourcing Destination Guide. For more interesting articles about the Egyptian IT, BPO, SSC market, download the guide here: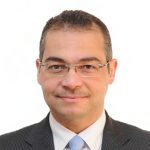 About the author: Magued Mahmoud is Vice President and General Manager, Egypt Center of Excellence (COE) at Dell EMC Corporation,
and joined the company to establish the center since 2009. As a member of the Dell Technologies unique family of businesses, Dell EMC serves a key role in providing the essential infrastructure for organizations to build their digital future, transform IT and protect their most important asset, information.
Mr. Mahmoud is responsible for providing strategic and operational leadership for the Center of Excellence in Egypt. His responsibilities include creating a world class services organization with EMC culture and values, positioning the Egypt COE within EMC and selling its services/capabilities to enable its growth, in addition to building, leading and managing 900+ FTE organizations.
Magued has more than 28 years of experience in the IT sector. He previously served as the head of Oracle's Solution Services International Consulting Center, where he was responsible for the delivery of consulting services to global customers. As part of his services delivery responsibility, he was a member of steering committees for many large and strategic IT projects in the Middle East and Africa region.
Before his 11 year-stint at Oracle Corporation, Magued was with IBM
for ten years where he held various IT roles catering to the Middle East markets. Over the course of his career, Magued has developed expertise in sales, support and consulting services, delivering business IT solutions in various verticals such as manufacturing, telecom, energy, public sector and financial services.
Magued earned a degree in engineering studies from Ain Shams University in Cairo and a diploma in 'Managing IT Software and Services Strategically' from the Scandinavian International Management Institute
in Copenhagen.