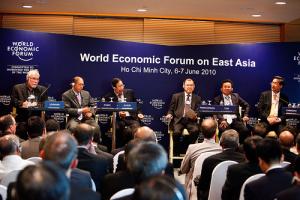 Market and Experiences
The Vietnam Software Association (VINASA) has announced that the local software industry is developing with an annual growth rate of 30-40 percent. The country is home to more than 720 outsourcing companies and nearly 9,000 IT engineers who have been trained at universities and colleges. (VOVNews/VNA)
In 2009 there are more than 1,000 software companies employing about 64,000 people. Over 200 companies, with average size of 150-200 employees, engaged in software outsourcing services. Software applications focused on electronic entertainment, value-added services on the Internet and mobile networks are the current focus. Prime Minister issued Decision 50/2009/QD-TTg on 4/29/2009, "Regulation on Management & Development Program of the software industry and the development program of the digital content industry in Vietnam" in order to remove obstacles and promote the implementation of development programs and software industry.
Read the full report, incl graphics and more information on here
Facts & Figures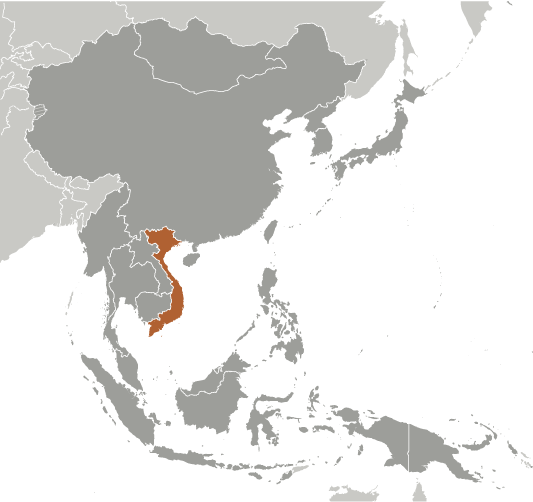 Vietnam has a population of over 90 million people and over 60% of the population is under 30 years of age. The young generation of skilled workers is highly motivated and technologically advanced. This dynamic generation provides a great pool of skilled workers required to meet the growing demand of offshore development. Each year more than 25,000 technical engineers graduate from the universities. Young Vietnamese with better education have already overcome the English language barrier that was believed as a weakness earlier. These are few of the reasons that make Vietnamese one of the best communities that's globally competitive and technically advanced.
Population: 90.6 million, Gross domestic product: $90.1 billion, Gross domestic product (PPP): $257.7 billion, Gross National Income Per Capita (Atlas): $930, Gross national income (PPP): $2,790 (Source WorldFactBook 2009)
Cost competitiveness index: 8.1
Salaries: Software engineer: 17.0 % of US
Salaries: IT project manager: 18.7 % of US
Salaries: Junior BPO resource: 25.5 % of US
Salaries: Skilled BPO resource: 28.6 % of US
Real Estate: Office occupancy costs (CBD): 50.7 $/sf/yr
Taxes: Corporate tax rates: 25.0 %Taxes: Indirect tax rates: 10.0 %
Taxes: SMB effective tax rates: 33.1 %
(Sources: PayScale, SourcingLine, February 2010, CB Richard Ellis, Colliers International, SourcingLine, March 2010, KPMG, October 2009)
Resources and skills index: 2.7
Workforce size: 46 million
Adult Literacy: 90 % of population
Basic Education: Expenditure on education: 1.8 % of GDP
University Graduates: Annual graduates: 242 thousands
Annual science and technology graduates: 20.0% of total
Technological Readiness: Internet access: 23.9 users per 100 inhabitants
Technological Readiness: Broadband Internet access: 2.3 subscribers per 100 inhabitants
(Sources: CIA Factbook, 2009, UNESCO, 2009, NASSCOM, SourcingLine, 2009, International Telecommunications Union, 2009)