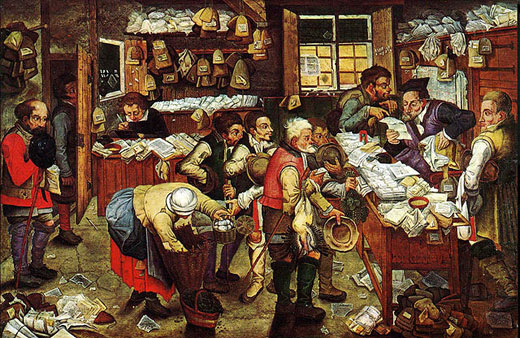 In fact, I see Ukraine as the winner of this debate with its IT tax system allowing us, IT companies, to retain smart brains inside the country and modernize IT specialists' skills, which altogether results in huge amounts of foreign currency and new knowledge being brought to Ukraine.
It's very important to look at the IT industry as one of the most competitive and fastest developing industries both in Ukraine and globally, and the taxes should be viewed in the context of the international competition. We must look at the alternatives to reduce taxes to increase the competitiveness of the Ukrainian IT industry and not to increase tax income for the Ukrainian government.
Most of companies that help avoid IT brain drain and bring in foreign capital to Ukraine are actually foreign based (e.g. Ciklum, EPAM or Luxoft) and they aren't simply putting this "tax advantage" into their pockets. Due to a very tough international competition they have no other choice but to use Ukraine's lower taxes to offer competitive prices to foreign clients who, otherwise, would have chosen geographically closer and more secure countries such as Poland or Hungary. We, as IT companies, have to use the advantages gained by lower taxes to pay higher salaries to Ukrainian IT specialists, to be able to fight to attract more programmers, and to attract the best ones. The fact that in this way Ukrainian developers are able to get similar net salaries as their European colleagues means two things:
1)They choose to stay in Ukraine and help create more new business and train the juniors rather than leave the country for better paid jobs in Europe or elsewhere where they're in a very high demand, and
2)They become shining stars for many young Ukrainians who, motivated by their success and fair income, work hard to advance own competence and become worthy members of the Ukrainian IT community
As such, the tax system helps Ukraine to motivate and train tens of thousands of programmers inspired by the opportunities provided. When programmers see they're supported by the fair tax system, they'll be eager to invest into the needed education and training, to stay in Ukraine and help this great country develop further into the 21st century.
Companies like Ciklum, Epam, Luxoft etc. help to promote the Ukrainian IT industry despite the fact that many / most of foreign companies are very worried about doing business in Ukraine. Fairly low taxes help these companies to do their part of the job well which has already put Ukraine to the rank of "a rising star" on the International software industry scene.
The IT industry does not only bring in new foreign capital that is so much needed by Ukraine, but also helps to create new knowledge that other countries can gain from Ukraine. Every day I see thousands of programmers creating innovative software concepts and developing more efficient and productive software for Western European companies and governments and this obviously helps to accumulate so much new knowledge for future development of Ukraine. We are already seeing companies like Eastlabs and TA Ventures helping Ukrainian start-ups in the IT sphere. Utilizing the workforce that is being created right now, these Ukrainian companies will be creating more IT jobs in the future. I see a huge potential here.
In conclusion, raising taxes for the IT industry would be equal to killing the goose that lays golden eggs: many companies will move to the shadows and even more companies will move their operations abroad, not to mention those who will just never join the market. That being said, stating that the taxes are just going to the pockets of the industry players reflects a very unintelligent viewpoint, as it's obvious that fairly low taxes help awaken the sleeping tiger of Ukraine.
Original article is available in Ciklum blog Ciklum is Knowledge Partner of the German Outsourcing Association

Picture: Pieter Brueghel the Younger, 'Paying the Tax (The Tax Collector)' oil on panel. USC Fisher Museum of Art. This work is in the public domain in the United States, and those countries with a copyright term of life of the author plus 100 years or less. Artdaily.org