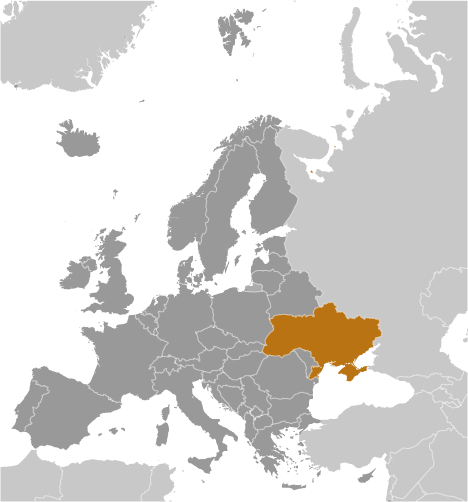 Geographical and cultural proximity
Ukraine is situated in the very center of Europe and in just one time zone away from Germany, Switzerland and Austria. A direct flight from Berlin to Kyiv makes just a couple of hours. Ukraine has very close historical links with the German speaking region, too. By the 19th century a large (Western) part of Ukraine was integrated into the Austro-Hungarian Monarchy and remained under Austro-Hungarian control until the beginning of the 20th century. Thus, Ukrainians acquired a lot from the German speaking cultures. Today, one of Ukraine's key priorities is integration into the European Union and the country's government is putting a lot of efforts into reaching this goal: reforming legislation and economy, raising living standards, upgrading infrastructures. Ukraine of 2011 is a far cry from Ukraine of 2000 and years before.
Additionally, Ukrainian cities have "sister" cities in the German speaking region with whomh they share and exchange cultural, business, and educational accomplishments. For instance, Donetsk is a partner city to Bochum, Kharkov – to Nürnberg, Kyiv – to Leipzig and Münich, Odessa – to Vienna etc.
Excellent R&D capacity and technology education
Back in the USSR times, Ukraine used to be a scientific and technological back office and "idea generator" of the whole country. Thanks to this heritage, the main strengths of today's Ukrainian ICT research organizations are in the highly educated human capital as well as the existence of considerable IT-infrastructure in specific areas deployed in many Universities, research centers and institutions ().
There are a lot of famous Ukrainian Universities such as Kyiv National Technical University, Kharkov National Polytechnic University, Donetsk Institute of Artificial Intelligence and other educational centers that adopt an innovative approach for IT specialists' training and generally contribute to the growth of a
new prospective generation of young IT professionals. According to the 2009 Rating of Ukrainian universities, 103 higher education institutions educate and train ICT specialists in Ukraine. Currently, Ukrainian IT outsourcing industry employs 20,400 IT specialists, according to the Central and Eastern European ITO Review 2010.
As per the 2006 Brainbench Report, Ukrainian software engineers have received the 4th highest number of certifications of any country in the world, following the US, India and Russia. Ukraine manages to feature in the top five countries in as many as 27 technical skill categories out of a possible 30.
Ukraine's long-lasting aspiration for technological excellence has finally been rewarded. It ranks 1st among all CEE countries and 11th among the world's Top 20 leading countries in the area of ITO and high tech services, according to the 2010 Global Services 100 list.
Many German, Austrian and Swiss companies, attracted by Ukraine's vast IT talent pool and overall IT market maturity valued at almost $1 billion, have already recognized its technological potential. Among them are some of the biggest German and Austrian banks and numerous other industries' actors. This obviously marks Ukraine's creditworthiness and quality in terms of outsourcing, innovation and business collaboration.
Fact & Figures
Capital – Kyiv
Population – 45.706 Million
GDP in PPP – US$ 289.739 Billion
GDP per capita in PPP – US$ 6,339.15
Time Zone – EET (UTC+2), Summer (DST) – EEST (UTC+3)
Market (USD)
IT outsourcing market volume (USD Million) – 697
Number of IT outsourcing companies – 940
Number of specialists involved in IT outsourcing services industry – 18,100
Rates (USD / hour)
Average rates – 40.19 (max) – 12.87 (min)
Average rates – 24.24
Project Manager – 32.02
Senior Developer – 27.71
Middle Developer – 23.41
Junior Developer – 18.94
Outsouricng-Customers
Alcatel Genesys, AstraZeneca, Atos Origin AG, Autodesk, Inc., Avid, BEKO International, Bloomberg L.P, BMC Software, BNP Paribas, Boeing, Bombardier, BOSCH, CISCO, Comoto, Dell, Deloitte and Touche, Deutsche Bank, DHL, eBay, EDB Business Partner, Electronic Arts, Enviance, Hewlett Packard, IBM, IKEA, Jaguar, Kodak, Kyriba Corporation, Land Rover BMU, Mersedes Benz, Microsoft, Mobile TeleSystems, MTV, Namco Networks, Nokia, Nokia Siemens Networks, Novell, Parexel International, Quest Software, Rabobank, SEB bank, Sky, Skype, Sony Computer Entertainment, Sopera GmbH, Symantec Corp., Telcordia, Trend Micro, T-Systems, USAID, USP networks, VAB Bank, Volvo, Volkswagen, Wincor Nixdorf GmbH
(Resource: Central and Eastern Europe IT Outsourcing Report 2010)
Many thanks to:
Ciklum
Outsourcing IT – Insourcing Knowledge
Weißenburger Platz 6
D-81667 München
Ihr Ansprechpartner:
Herr Andreas Ganswindt
Tel: +49-89-80912980
Mob: +49-177-3203129