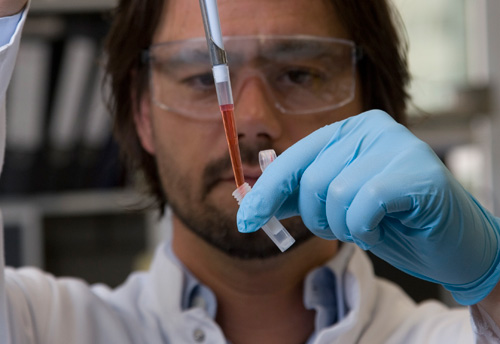 Contracted research services are of enormous costs due to increasing regulatory requirements and project complexities. On the contrary, it is unclear if the return to research investments occurs for biotech sponsors. These phenomena result in a financial discrepancy for both the pharmaceutical organization and the service provider. Service providers are forced to offer high quality services at lower rates or at special business conditions and sponsors face a high risk of project failure, loss of invested capital and a failed market access or business strategy.
Here I address the central problem of clinical outsourcing – the sponsor/service provider business relationship – by investigating the contract research and pharmaceutical business world using an expert interview conducted by means of an electronic questionnaire. Investigations resulted in the illustration of driving forces in pharmaceutical outsourcing with a particular focus on contract research. I note 7 major driving forces. These key-business-relationship indicators are: (1) service cost, (2) service quality, (3) resources, (4) clinical expertise and (5) access to talent pools. Beyond these, two new drivers were detected: (6) risk adapted and (7) value adapted reimbursement models. Interestingly, the interviewed clinical outsourcing experts favor alliance and preferred partner models alongside with modular business approaches, all triggered by service payments adapted to their delivering added value.
The finding of an unmet business collaboration need determined by flexible, value adapted, modular contracting models lead to the invention of a new contracting model named the "dynamic milestone model (DMM)". The dynamic milestone model is characterized by a bimodal value adapted reimbursement approach implementing pre-defined dynamic milestones. Since reimbursement is a function of the dynamic milestones in this model, these are used to estimate weather value brining research results have been delivered to the sponsoring organization or not and if the project is in time or delayed. Their evaluation outcome finally gives rise to mark-up or penalty payments able to be paid at two pre-defined project periods. In cases of independent evaluation additional costs should be divided by both parties on a 50 to 50 basis. Clearly, the dynamic milestone model offers positive effects for both the sponsor and the vendor. Advantages for the vendor are circled around cash-flow, liquidity, project risk and a better evolving client-customer relationship, while the advantages for the sponsor can be seen in better project control and potential cost safeings. If the business case for the CRO is calculated at the upper margin end of the predefined dynamic milestones and its organizational costs are kept stable at the lower margin end of the contracted dynamic milestones, the CRO is able to be of enormous profit. On the contrary, if the sponsor calculates its project costs at middle levels or at the upper end of the dynamic milestones an enormous cost reduction can be expected.
Taken together, the dynamic milestone model represents a simple, smart and effective contracting approach able to outweigh discrepancies normally arising in project work between business partners. Sponsor and supplier stay on board while the project is developing and added value in NPD can be evaluated and reimbursed without additional efforts in renegotiation. The dynamic milestone model is flexible, modular and uses value adapted dynamic project milestones as key performance indicators. It is of potential interest to prize sensitive service industries.
Autor, thesis information and contact: Martin Koch studied biology (M.Sc.) and genetics (Ph.D.) at the University of Graz. He started his professional carrier in academic life science, changing later to the outsourcing and pharmaceutical industry. By working several years in contract research in various positions he experienced difficulties in the supplier-sponsor business relationship. Based on his outsourcing experience he conducted a post-graduate study in marketing and leadership (PMBA) at the Austrian Business School LIMAK, University of Linz. The latter research work resulted in the identification of business drivers in clinical outsourcing and suggests a new method of project contracting. The thesis was approved in 2012 under the academic supervision of Prof. Volker Mahnke, Ph.D., Copenhagen Business School. Interested readers can contact the author via email (drmartin.koch@gmail.com) or visit his web-page (www.k-scientific.com). Currently Martin Koch lives in Vienna and works for an international pharmaceutical company in the field of oncology.