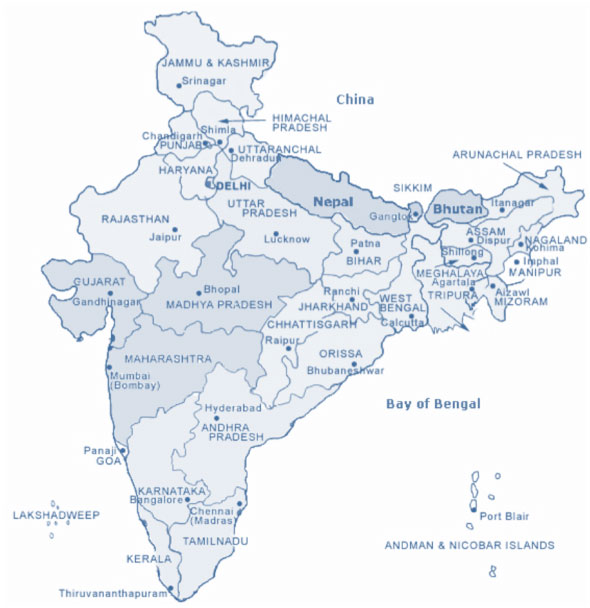 3. Hyderabad
Hyderabad called as Cyberabad, which has good infrastructure and good government support is also a good technology base in India. The Government of AP Has built a separate township for IT Industry called the HITEC City. [9]
4. Pune
Pune, a major industrial point in India.
5. Coimbatore
It is the Manchester of South India. Among major metro-markets Coimbatore (up 31%),It become an upcoming major IT hub of India
6. NCR (National Capital Region)
The National Capital Region of India comprising Delhi,Gurgaon, Faridabad, Noida, Greater Noida and Ghaziabadare having ambitious projects and are trying to do every possible thing for this purpose.
7. Mumbai
Popularly known as the commercial, entertainment, financial capital of India, this is one city that has seen tremendous growth in IT and BPO industry, it recorded 63% growth in 2008.[10] TCS, Patni, LnT Infotech, I-Flex WNS and other companies are headquartered here.
8. Kolkata
Kolkata is a major IT hub in eastern India. All major IT companies are present here. The city has tremendous potential for growth in this sector with upcoming areas likeRajarhat.
9. Trivandrum
Trivandrum is the capital of Kerala. GOK provides a good platform for IT development in the city with India's largest IT park Technopark and dedicated Technocity
10. Jaipur
This rapidly growing industrial hub houses a lot of IT/ITES and BPO giants. Genpact, Connexions IT services, Deutsche Bank and EXL BPO, Infosyss, Tech Mahindra, and Wipro are here. There are plans to build the largest IT SEZ in India by Mahindra under the Mahindra World City.
Source: wikipedia