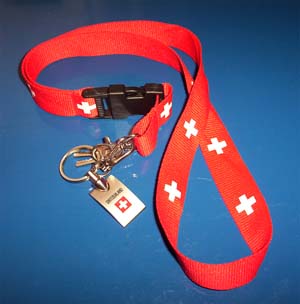 > Swiss ITO demands and trends
> Swiss ITO challenges and problem solving tactics
> Factors driving corporate decisions to outsource IT/software development (SD) to an external service provider onshore, offshore and/or nearshore
> Value of the outsourced projects
> Size of the outsourced teams
> Actual savings from the outsourced operations
> How actual annual incurred costs of SD/ITO compare to the expected (contracted) ones
> Factors keeping the Swiss companies away from the outsourced operations
> Trends, challenges and problem solving tactics of the Swiss non-outsourcing companies etc.
The survey results will be compared to the results of the 2010 Swiss ITO and In-House Software Development Research and compiled in a comprehensive Intelligence Report that will allow Swiss companies to better benchmark their SD / ITO and/or internal SD / IT management practices against those of their industry peers and competitors.
All of the answers will be kept strictly confidential and be only used in the form of the industry aggregates. Each survey participant will receive the Swiss Intelligence Report 2011 prior to its official release and the European ITO Landscape Report 2011, based on the most up-to-date analytics from Gartner, Everest Research, PMR Research and other market research and intelligence organizations (the Report will be provided right after the survey participation).
Companies from all industries are welcome to participate. The survey can be completed at https://www.surveymonkey.com/s/swissitosurvey2011
IT Sourcing Europe Ltd is a UK-based research and consultancy company specializing in nearshore IT/software development Outsourcing. Our services include: • Independent IT Outsourcing market research and analysis • Independent surveys of Western European outsourcers and their ITO demand • Independent surveys of Central and Eastern Europe's ITO services providers and their factual capability to deliver top quality products and services on time and on budget • Consultancy and recommendations to companies planning to change their current outsourcing strategies • Consultancy and recommendations to companies planning to outsource their IT function nearshore • Custom market and competition research and surveys
Contact Details: IT Sourcing Europe Ltd, The Meridian, 4 Copthall House, Station Square, Coventry, West Midlands, CV1 2FL United Kingdom Email: info@itsourcing-europe.com Tel.: +44(0)2476992505 Web: www.itsourcing-europe.com