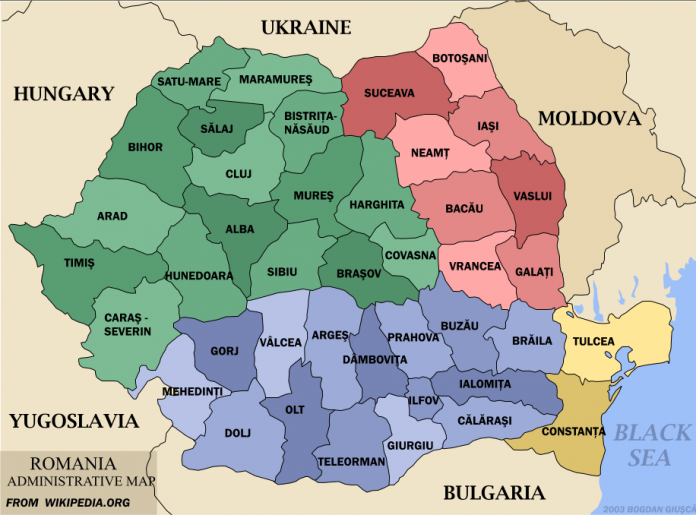 "Romanians show high aptitude in speaking foreign languages: primarily English, French, Italian, German and Spanish"
Romanians are internationally known for their high aptitude in speaking European languages: primarily English, followed by French, Italian, Spanish and German. It's not surprising that around 20 multilingual major call centers and BPO operators came to Romania in the past 5-10 years, finding here an amazing multilingual pool which they can utilize to serve million customers across Europe and the USA, by phone, email, chat and other means.
The figures are quite impressive: English is now spoken by 8 million Romanians; French by 4.5 million; German, Italian and Spanish, 1.5-2.5 million. These numbers are very high, taking into consideration that this country has only 22 million inhabitants.
"Foreign TV programs: a major chance for Romanians to learn foreign languages"
Modern Romanian culture over the last 250 years was heavily influenced by Western culture and languages, primarily French language and American culture.
Historically, French was the predominant foreign language taught in Romania, although English has since superseded it. Romania is, however, one of the most important French speaking countries in Europe. The country has joined the "Francophonie" (The World Organization of French speaking countries) in 1992. The country even hosted the Francophonie Summit in 2006. Romanian, after all, is a Latin language, belonging to the Italic branch of the Indo-European language family, having much in common not only with French, but also Italian, Portuguese, and Spanish.
Through TV and internet, foreign languages have infiltrated Romania. After all, most of the 7.3 million Romanian TV households have access to many American channels, watch French and Italian films and enjoy Spanish-speaking telenovellas. Actually, Romania now has of the highest penetration rates for cable television in the EU 27, with over 80% of all households connected to the cable networks.
Films and TV programming are always broadcasted in their original languages and are subtitled, never dubbed. That offers the opportunity for Romanians to learn foreign languages. Romanians spend more than 6 hours per capita / day watching TV. In other words, we can estimate a Romanian of 25 years old has been watching TV for more than 50,000 hours in his/her life, mostly in foreign languages. This fact demonstrates why most Romanians speak and understand foreign languages extremely well – English especially, as the American culture is predominant.
Internet also plays an important role: 30% of Romanians stay online 4 hours per day as an average (versus only 17% of all European users). And a large part of this time is spent on English pages.
"Between 35,000 to 50,000 Romanian students are currently studying abroad"
TV, however, is not the main reason why Romanians excel at speaking foreign languages. The main reason is education. English, French, Spanish, Italian and German are all taught in schools. In the secondary and high schools, foreign language classes are compulsory. Before entering university, the most Romanians already speak two languages fluently. And they usually pursue these languages further in university.
The most prestigious universities in the country offer 100% foreign speaking educational tracks through the Master's degree. The Polytechnics University of Bucharest, for example, has separate divisions in English, French and German.
There are other examples of multilingual universities, such as the ASE (Academy of Economic Studies), the Technical University of Constructions in Bucharest and the Bucharest University. These universities not only offer foreign speaking tracks locally, they have also have built strong partnerships with universities from abroad and send their students there.
Roughly 50,000 Romanian students are currently studying abroad, with 5,000 new students leaving each year, according to the Romanian Ministry of Education. The Presidential Education Commission claims that this number is fewer, around 35,000 students. Over 12,000 Romanian student choose France, Germany, the US and Italy as the main destinations for study abroad. Although France and Germany remain top destinations for Romanian students, the universities in Spain and Italy have begun to gain ground in the past few years, reflecting recent growth in the Romanian communities.
Interestingly, most Romanians studying abroad come back to their country afterwards, equipped with an advanced level in a foreign language, as well as with a very good cultural understanding of the country they in which they lived and studied.
"The astonishing pool of foreign speakers in Romania is one of the main assets the country has nowadays"
Romania's rising multilingual labor pool has not gone unnoticed by multinational BPO organizations that seek to provide support to their international customers across Europe and North America. BPO industry hiring has helped to push the unemployment rate in Bucharest to extremely low levels for advanced multilingual speakers.
Multilinguism is one of the greatest assets of the Romanian economy. This asset attracts measurable foreign investment. The contact center industry in Romania employs over 20,000 people in over 250 centers. The Romanian contact center market, with an estimated turnover of 120 million EUR last year, is growing rapidly. In the next 5 years, many experts foresee that its value could even increase to 350-500 M EUR.
Romania projects itself as a gifted player in an otherwise harsh filed of global BPO players. It increasingly brands itself as the Quality BPO hub for Europe and North America. And that's just great news for all those who love this country and believe in its future!
Author: GRÉGOIRE VIGROUX (via)
Partner – CallPoint New Europe bietet seit 2004 mehrsprachige Contact Center- und BPO-Qualitätsdienstleistungen in mehr als 15 Sprachen an. Aus seinen 3 Standorten in Bulgarien und Rumänien mit über 800 Arbeitsplätzen bedient CallPoint New Europe derzeit 35 near-shore und on-shore Firmen aus Europa und Nordamerika. Als führendes Unternehmen in der Outsourcing-Branche in Osteuropa, ist CallPoint New Europe ISO 9001:2008- und ISO 27001:2005-zertifiziert sowie PCI DSS-konform. www.callpoint-group.com