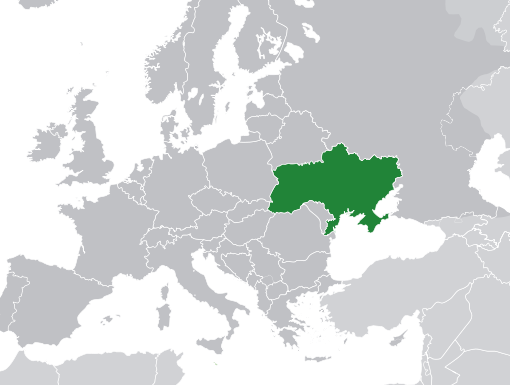 Due to the crisis, in which the whole global economy was deepened for few years, the buyers have started to look for opportunities to decrease their costs and together with this still to receive high-quality work and highly-skilled IT specialists. This was the moment when the floor was taken by the Central and Eastern European (CEE) countries in the field of IT outsourcing.
Already in 2009 the business confidence was returning to the market after crisis and the expenses in outsourcing industry started to grow with stakeholders who are already experienced in crisis conditions work and volatility of the market. The popularity was gained by more flexible contracts and the new growth markets which might meet newly appearing demands. The crisis taught the buyer to be more careful, flexible and fast-reacting.
The strategy of the new model of the buyer included as well learning and development of new offshore and outsourcing markets with rising demand of emerging locations with underused work force. In such conditions the leading position in the field of BPO in IT field was traditionally held by Indian IT-specialists with more than US$88.1 billion revenues in 2011 followed by specialists from Philippines.
However, since 2003 there started talks on possibility of Central and Eastern European IT market to become one of the leading and as well attractive markets in IT-outsourcing. Ten years passed and we may see that indeed CEE became one of the most attractive regions for outsourcing with Ukraine as one of the biggest and leading countries in this field.
Rising of CEE BPO attractiveness
According to the Tholons Company report "2012 Top 100 Outsourcing Destinations", the CEE countries covered around quarter of the list of the most attractive countries for BPO destinations all over the world. Since 2010 Central and Eastern Europe has become one of the most popular locations for Business Process Outsourcing. Even large international and Indian firms started to establish their own offices in CEE countries due to the proximity to the clients from Western European countries, relatively low costs of own centers in the region and the possibility to become more familiar with local culture and features of business making process.
According to the data of the IDC worldwide international IT market research and consulting firm, in 2010 local CEE vendors reported that nearly two thirds (65.8%) of their offshore and nearshore related deliveries were IT services related. In the next year a substantial amount of BPO work was as well completed in the region, although a large portion of these activities were conducted in the captive centers of large international firms.
The National Association of Software and Services Companies (NASSCOM) indicated that after 2010 the Central and Eastern European region captured a share of 20% in the total number of new delivery centers established all over the world, managing to leave behind all regions except South Asian.
Why outsourcing in Ukraine?
According to the "Exploring Ukraine. IT Outsourcing Industry" Report of the Ukrainian Hi-Tech Initiative, the association of Ukrainian software development and IT outsourcing companies, published in summer 2012, over the last eight years the volume of software development and IT outsourcing services, which Ukrainian companies provided, has grown by a factor ten.
The data in 2011 showed that the business outsourcing and software development services provided in Ukraine have reached US$ 1.1 billion in its volume and the number of employees working in the IT field counted more than 25,000 people.
Indeed, according to the figures Ukraine became a more attractive place for BPO implementation due to different factors. One of them, which is considered as one of the main factors, is the educational background of employees – 99% of IT specialists in Ukraine have higher education degree, which allows them not only to have a solid knowledge of the topic they work in, but also to have independent thinking and to propose the customer different models of work and various solutions. Most IT specialists in Ukraine have studied in the National Technical University "Kyivska Polytechnika", Kyiv National University named after Taras Shevchenko and National Technical University "Kharkivska Polytechnika", which in 2012 were recognised as top three universities where graduate best IT specialists in Ukraine. In general according to the last report of Universitas 21 (U21) Ukraine got 25th place among all 48 evaluated countries, leaving behind Czech Republic, Poland, Slovenia, Russia and Slovakia at positions 26, 27, 28, 32 and 35 respectively, and having United States, Sweden, Canada, Finland and Denmark in top 5 countries in the rating.
Such amount of qualified and recognised universities preparing high level IT specialists also made possible strong quality of human resources, as local vendors are constantly looking for local top talents for their work as well as international companies are seeking talents for their outsourcing operations in the CEE region. The only disadvantage in this field might be considered a language barrier, preventing Ukrainian specialists from becoming top rated IT specialists in the world. "Before 2010 Ukrainian IT specialists considered knowledge of English language as unnecessary detail, thinking about themselves as good specialists with competitive salary even without knowing any language" says Taisiia Mliuzan, Human Resources specialist of the Softengi Company, working with software development in Ukraine. "However, in last two years they are being pushed out from the labour market by newly graduated, active, fast-learning and easily adapting to market conditions specialists with solid knowledge of English and sometimes German or French languages. So now situation at the human resources market is rapidly changing into positive side with English language" she pointed out.
Another advantage for DACH countries, which can be considered at the developing outsourcing market in Ukraine, is that the competition is quite high among companies in the country due to the big amount of outsourcing services providers registered and actively working with. In 2007 IDC Ukraine research and analytics company has counted more than 4 thousand companies specified as working in IT field. Till 2012 this amount almost doubled and this included only companies which were initially created and working at the territory of Ukraine, without counting the ones with foreign investment or headquarters in any country in the world.
The cost rate of BPO services of Ukrainian IT specialists ranges from US$ 20 to US$ 40 per hour, which is 30% lower than the rate of the same specialists in Europe or United states, but still higher according to the rates of Indian or Philippian employees with US$ 10-20 per hour rate and sometimes even lower. However, considering the proximity of the country to Western Europe, almost similar time-zones and cultural similarities, the cost rates is looking as well justified and relatively small.
Relatively stable political situation in Ukraine in recent years and trials of the government to make work of small and middle size businesses less problematic in terms of bureaucracy comparing to other Central and Eastern European countries as well might attract attention of DACH countries businessmen willing to outsource and being able to compare the situation with such rich for IT talents neighboring countries as Russia and Belarus with yet unstable or too much authoritative political environment.
The world already noticed the attractiveness of BPO market in CEE in general and in Ukraine specifically, which marked almost 30% growth in IT-services sales in 2011 according to data provided by PMR, British-American company providing market information. It is stated that in Euro terms its value crossed €1bn, which is comparable with the level recorded in 2005 and it represents a half of the value from 2007.
According to the forecasts the rapid growth of BPO services in Ukraine will continue in the next years, together with general growth of CEE IT market attractiveness, becoming more and more desired piece of pie for DACH as well as global buyers. One may consider Ukraine IT specialists as one of the good players at the BPO market all over the world which surely deserves attention of DACH buyers.
Author: Olga Iatsyna professional translator of English, German, Polish and French languages. Extensive experience as journalist and proofreader in online and printed magazines. Currently working as Public Relations Manager at Softengi software development company www.softengi.com. Picture: Wikipedia Ukraine, Author: The Emirr