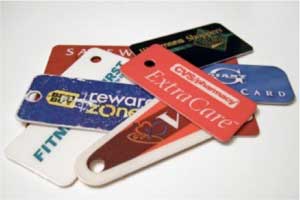 For which types of retailers call center outsourcing work best?
• Hypermarkets and–to a lesser extent–supermarkets. These businesses provide a huge variety and volume of goods, attracting a large number of clients. Consequently, they own huge customer databases (information is usually tracked by loyalty cards) that can be successfully used for reactivation campaigns.
• Specialized stores. These stores sell a particular category and generally provide high level of service to its customers. Specialized stores that are now exploring the use of call centers are, above all, DYI (Do It Yourself) large retailers such as electronics, sports and white goods stores.
What type of call center campaign work best for retailers?
The most effective type of campaign call centers can offer to retailers is the "client reactivation campaign". The idea is to contact clients who have not showed up in the shop for several months to bring them back by offering a gift or special discount.
The real value of the offer does not need to be very costly but has to be persuasive enough to reactivate the client. Reactivation campaigns have high conversion rates (10% to 20% of "lost" clients will return to the shops).
During the reactivation campaign phone calls, call center specialists also take the opportunity to find out the main reasons why the clients have stopped coming to the shops. The answers are analyzed and the reasons grouped by categories (prices issues; quality; bad customer experience with a shop in particular; etc.), giving valuable feedback to the retailer and helping them to find out how they are positioned compared to their competitors.
Besides the experience of the chosen call center, the success of reactivation campaigns fundamentally depends on three criteria:
• The value of the offer made. The more attractive the better. The deal offered can be a discount, a gift voucher or a special promotion to the customer.
• The tailor-made approach. The more adjusted the offer is, the more effective the campaign will be. Loyalty-cards track clients' purchasing behavior offering retailers a full profile of customers based on their purchase history that can be used to tailor the campaign.
• The quality of the database. This is the most important parameter. For each client, the database must include at least first name, name plus fix or mobile phone number (or ideally, both). The database has to be updated at least once a year to track the people who have changed some of their contact details.
What other outbound campaigns work for retailers, besides reactivation?
Clients always like to feel taken care of. The very first step is to perform a nice "welcome call" – which can be successfully made once the client has just obtained a loyalty card. It is an efficient and easy way to strengthen the link between the retailer and its clients.
To make a Welcome call message will only take a few minutes, but its impact is strong. With simple words saying "hello and thank you for being our customer" or "is there anything we can do in order to make your customer experience better?" customers will feel important.
Moreover, this call is a great opportunity to enrich or verify some information about the customer, such as her/his email address (which can be used for mass e-mailings) and the postal address (which may be used to send catalogues).
What is more, a longer questionnaire can be performed together with the welcome call to get a better understanding of the clients' feelings, needs and preferences. Market studies will give retailers answers to many questions of utmost importance to improve their business, including:
• Are my clients satisfied with our services? What could be improved for better customer care experience?
• Do they receive the catalogues that we are sending them through post? How do they compare our company with other retailers? (Price / quality / customer care experience / customer satisfaction).
Are there any innovations call centers may provide?
We live in the Internet era, and the trendiest retailers are those that show their customers they understand these new channels. In this sense, we advise retailers to have a chat box in their website and interact with them. Customers will love the initiative, especially the youngest ones.
Live chat is a powerful sales tool with lot of potential. A good idea is to start chatting with clients who are staying a certain time on the product description page. This technique is especially effective for those products that require greater decision efforts like technological goods. By chatting with a hesitating client, you can solve his doubts and convince her/him to convert.
Conclusion
Outsourcing and particularly nearshoring call center services offers an affordable channel to retailers to boost their sales up through:
1. Keeping customers satisfied and reinforcing the relationship with them;
2. Gathering detailed information about their insights, and how they compare you with your competitors;
3. Reactivating old customers;
4. Increasing sales through a trendy channel: online chat.
For further details about this and other related topics, please contact a retail call center professional.
Author: Grégoire VIGROUX / Source & Picture: Call Point Group
CallPoint New Europe bietet seit 2004 mehrsprachige Contact Centre- und BPO-Qualitätsdienstleistungen in mehr als 15 Sprachen an. Aus seinen 3 Standorten in Bulgarien und Rumänien mit über 800 Arbeitsplätzen bedient CallPoint New Europe derzeit 35 near-shore und on-shore Firmen aus Europa und Nordamerika. Als führendes Unternehmen in der Outsourcing-Branche in Osteuropa, ist CallPoint New Europe ISO 9001:2008- und ISO 27001:2005-zertifiziert sowie PCI DSS-konform. Weitere Infomationen unter http://www.callpoint-group.com/