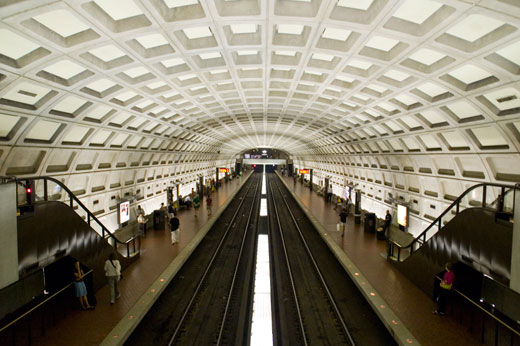 And here appears a question – how to work in this case? In order to have cutting edge business, it is necessary to invest in automation, which is in turn quite big amount of money.
Many CEOs believe that it is enough to implement just random accounting software for department, but they do not see the need in automation of other business processes – quite often one may hear that the return of such investments either will be quite slow, or will not happen at all. Thus any CEO will get a dilemma: business process automation – cost-losing and undefined, and non-automation – you do not lose costs, but potentially your business has all chances to be in technological regression.
Below we consider both options separately.
1. Non-automation (leave as it is now)
"A young Business Development Director of one US-based company approached us, – says Bogdan Kirichenko, Project Manager at the Softengi software development company, – in order we provided him a commercial offer on development and implementation of solution, covering all main business processes of his company". The Business Development Director just was accepted to work in this company and was actively trying to implement new solutions increasing the effectiveness of the business process management. Naturally, one of his first ideas was business process automation. Bogdan Kirichenko: "However, the offer of our company remained just an offer and the CEO of that company justified the denial in following way: first of all, it is not reasonable to invest money resources during post-crisis time in something else than production process itself". The second reason was the example of one company which took the decision to implement the business-process automation system, and demonstrated that it was needed few months, certain amount of expenses and botheration to adjust all processes. And the third reason was that at that moment the customer's company had already quite good working structure, which was based on experience and reliability of its employees, and the increasing of effectiveness has looked as somehow undefined and vague perspective, following the principle "if it ain't broke, don't fix it".
Consequently, the automation of BPM in that company didn't happen. The company is still working quite stably, but, unfortunately, it is growing quite slow, and its Business Development Director is not working in there anymore.
2. Automation
The more complicated and bigger the organisation structure of the company is, the more critical is the automation for it. In the big company with common information and management system there has to be correct and on-the-spot access to data, as well as has to be implemented immediate transfer of information at all stages of business processes, thus decreasing money expenses and eliminating waste of time. Even considering all crises, the "Time is money" rule is still in action in all business fields. Besides, the automation of business processes decreases the influence of human factor – operational data do not depend on availability or unavailability of specialists at their working places, as the data is still available in full volume at any time and at any place. By the same principle, the planning and task assignment will not depend on good memory and duty performance of the employee. Thus, the company is saving time, the expenses are decreasing, and the processes are executed in faster way with lower probability of mistakes which all will eventually lead to the higher efficiency of the company.
There does exist one more advantage of the business process automation which has not been mentioned before. If you are confident in the effectiveness of your business, but you want to concentrate on other key processes – in other words, each person is doing his own task – and you are ready to use outsourcing services, or you already outsource some additional processes in your business, the effectiveness of such BPM approach will be higher.
I want to implement BPM automation…but how?
Fortunately, due to the fast progressing IT industry, which is trying to correspond the demands of every customer, there are already existing few options for any type of BPM automation which one may choose according to the needs of his business.
There may be implemented ready-made system, which the integrator will simply adjust to the processes in certain organisation, eliminating not needed elements or adding some additional features.
However, there is also the opportunity to order the development of system from scratch, which will be customized exactly for your company and for your specific business purposes. As a rule, the second option is more expensive, considering almost equal conditions of both options. However, it does not mean that the second option is not appropriate. How then to choose a correct option fitting your needs?
Ready solution
If you decided to implement ready solution, then the obvious advantage here will be saving of time and the possibility to try immediately the system with the processes of your company.
There are developed several ready systems – different by volume, functions, field of industry and, naturally, different by cost. There is no direct dependence by proportions of cost and effectiveness. It means – if the system is cheap it doesn't always mean that it is not effective. And vice versa.
The main principle of selection of the system should be how fast and which useful features you may get from it. And here you, as the customer, have all the rights to request from provider the calculation of return on investment – if the amount of money you pay for system is comparable with the set of functions you will receive with it.
Customized solution
If you want an exclusive solution due to the exclusiveness of your business processes, which will not only correspond totally your needs and requests, but will be also in your full property, then it is worth to make the development of the system from scratch.
However, the customized solution development is closely connected to the risk not to receive in result what you planned when considered your needs, but certain amount of money would be already spent. In order to avoid the risk or make it lower, it is better to order customized solution not to the developers of your company, but to outsource it in the company which is already experienced and specialized in this field.
Whom to approach
There are various solutions for automation of Business Process Management at the IT market and lots of companies offering customized software development and the most important detail of this part of work – to choose the correct provider. When choosing a provider, a customer should take into account not only the stability of the company and professional skills of the specialists, but also following details:
• if the company has the experience in the development of business process automation solutions;
• if during the development of solution there will be involved the business analyst and how often;
• if the provider is going to involve the specialists of the customer in the development process and at which stages;
• if the provider is able to describe in details all business processes which will be covered at customer's company;
However, if you, as the customer, are confident in your own human resources, do not be afraid to create own IT-department in your company, which will develop the solutions exactly for the needs of your company and your BPM, as your business will only benefit from this.
The author: Olga Iatsyna professional translator of English, German, Polish and French languages. Extensive experience as journalist and proofreader in online and printed magazines. Currently working as Public Relations Manager at Softengi software development company www.softengi.com