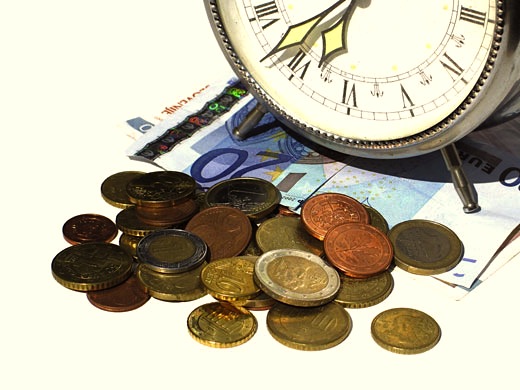 Consumption-based pricing model
This is a highly dynamic model in which the costs are allocated based on actual resource usage. This model is highly suited for outsourcing organizations that have to contend with issues, such as service provider productivity and variable demand. This model is well suited in situations where the fixed costs could be shared across many customers. Consumption based pricing delivers substantial productivity gains and makes cost structure analysis and adjustments relatively an easy task. Furthermore, this model converts capital expenses into operating expenses.
Despite these merits, this model requires a fairly accurate prediction of demand so that service providers could adequately provision their resources. Furthermore, for low transaction volumes, the unit price of an individual transaction may be prohibitive. Besides, due to the changing demand pattern, it is a challenge to predict annual growth rates. From the service provider's perspective, the service provision costs could be directly attributed to the services delivered as measured in terms of resource units. The service provider also bears the risk that the resource units consumed are less than that required to break even and will not thus be able to cover fixed costs. These costs are then passed on to the client, who bears the now pays inflated prices so that the service provider could cover its fixed costs and make a tidy profit on top.
Profit sharing pricing model
The profit sharing pricing model is an outcome-based pricing model. This framework is based on incentivizing and rewarding the service provider for increasing the overall value delivered to the outsourcing organization beyond what is contractually expected from the service providers. Much of the value is deriving from the service provider's expertise and contribution. Such overall economic value addition is typical of strategic partnerships and alliances outsourcing models. This model is highly unsuited in condition where cost savings are the main fulcrum of an outsourcing engagement. Typically, customers seeking this contractual model do so because they rely on specific expertise from their service providers. These customers, hence, expect dramatic business improvements, which are typical outcomes of the transformational outsourcing model.
This model encourages and empowers service providers to engage in collaborative and creative problem solving as they work with the client organization towards achieving mutually beneficial business goals. This model, therefore, instills the service provider with a greater degree of freedom to best to achieve tactical and strategic business results. For a successful outcome, this model requires a high level of trust to exist between the participating organizations, equal distribution of risk and reward, and significant upfront investment. In general, the profit participation is closely linked to the risk sharing.
Typically the service provider, to the extent of its ability to influence the results, will adjust risk-taking.
An interesting feature of the profit sharing pricing model is that it is not the input that is rewarded, but rather the bottom line the client organization expects. Hence, this model differs substantially from other incentive based models.
> Missed the previous parts of this series? Read them exclusively here
Part 4: Time and Materials (T&M) model
Part 3: Cost reimbursable model
Part 2: Fixed price (FP) model
Part 1: Staffing Model
About the author: Mithun Sridharan is a General Manager at BlueOS LLC, an advisory based in Germany, where he is res pons ible for driving the s trategic s ales initiatives and managing cus tomer engagements in Digital transformation & Analytics. Prior to BlueOS, he was an Account Manager with Oracle Corporation, where he drove strategic partnerships with key enterprise accounts and major Independent Software Vendors in Europe and the USA. He brings with him over a decade of International experience in Management Consulting, Business development, Strategic Marketing & Product Management. He holds an MBA from ESMT Berlin and a Master of Science (MSc) from Christian Albrechts University of Kiel. He is a Harvard Manage Mentor Leadership Plus graduate, an SAP certified Business Intelligence Professional, a Project Management Professional (PMP) and a Certifed Information Systems Auditor (CISA). He also served as the Communication Chair for the German Outsourcing Association in 2013 and is based in Heidelberg, Germany.
Contact: Mobile: +49 176 9792 4897 eMail: mithun@gmx.net
LinkedIn: http://de.linkedin.com/in/mithun Twitter: http://twitter.com/jixtacom