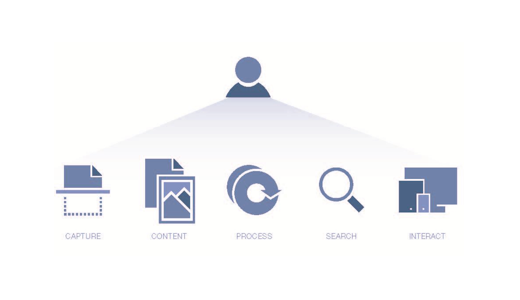 • We design intelligent capture and data extraction technology that is proven to be the fastest and most accurate in the industry.
• Our flexible content management software proactively delivers the precise content users need the moment they need it.
• We create search technology that eliminates noise and presents results in the most helpful way.
• We develop process mining and analytics technology that quickly illuminates opportunities for real improvement.
• Our patented integration technology drives quick project completion and high user adoption.
• We have more than 20 years of industry and business process expertise applying process and content technology in the real world.
• Our company is fueled by the financial strength and global reach of Lexmark International.
Perceptive Software creates leading process and content management technology that optimizes daily business routines and provides users with the information they need the moment they need it, so everyone can work faster, smarter — anytime, anywhere.
Our products and solutions integrate seamlessly with core business applications, enabling users to:
• Design the best processes to guide core business functions
• Capture and process important business documents and content
• Collaborate to quickly troubleshoot and resolve specific business cases
• Protect the integrity of data throughout its lifecycle
• Access precise information instantly, in the context of well-defined business processes
Technology Overview
Perceptive Software products are built on an innovative technology platform that is fast, open, reliable, scalable and secure. With this solid foundation, their process and content management software is recognized among the most flexible and trusted on the market today.
Key Product Categories
• €Content + document management
• €Document imaging + workflow
• €Business process management
• €Document output management
• €Electronic forms + intelligent data capture
• €Records + information management
By combining proven technologies with industry expertise and best practices, Perceptive creates a wide range of sector and departmental solutions — that help organiza¬tions manage vital content and information and fuel greater operational efficiency.
Key Sector Solutions
• €Healthcare
• €Education
• €Public sector (federal, state, local and utilities)
• €Financial services and insurance
• €Manufacturing and distribution
• €Retail
Key Departmental Solutions
• €Accounting and financials
• €Human resources
• €Contract management
• €Legal and compliance
Perceptive Software transforms back-office operations by electronically managing the business content that's critical to automating processes and improving the bottom line. Staff can easily capture, access and track the information surrounding any process, including human resources (HR), accounts payable (AP), accounts receivable (AR), payroll, legal and contract management.
PERCEPTIVE SOFTWARE from Lexmark
Lexmark Deutschland GmbH
+49 6074 488 444
Source text and picture: Perceptive Software from Lexmark. Perceptive Software is member of the German Outsourcing Association