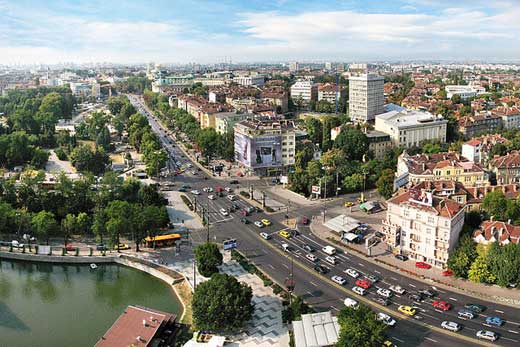 BAО is the first Bulgarian business association in knowledge economy outsourcing, which includes business and IT processes and processes related to information and human resources management analysis and processing. Its founders are Bulpros, AII Data Processing, Atos Bulgaria, Coca-Cola Hellenic IT Services and Sofica Group. The association is holding talks with other potential members, including Hewlett-Packard, Siemens Enterprise Communications Service Centre and Sutherland Global Services.
"We believe that the current economic situation requires the business and government institutions to pool their efforts in order to attract more investments in the outsourcing sector in Bulgaria. This is a prerequisite for the development of this key industry for our economy, as well as a serious opportunity for addressing youth unemployment in the country", BAО chairman Stefan Bumov commented during today's press briefing.
As many as 12% of university graduates in the country, who number about 65,000 annually, have the potential to work in the outsourcing industry if they undergo further training, which is why the Association intends to become actively engaged in work with the academic community.
Among the first steps that BAО discussed with the government's InvestBulgaria Agency are joint initiatives to market the Bulgarian outsourcing industry internationally.
Successive governments and the IBA have been keen to promote the sector, with tax breaks, training and infrastructure subsidies, and logistical support, the agency's Executive Director Borislav Stefanov said.
The Bulgarian Association Outsourcing (www.outsourcinginbg.com) is an industry organisation aiming to consolidate the efforts of Bulgarian outsourcing services providers, to enhance their competitiveness and create additional conditions to boost foreign investments in the sector. The association covers all aspects of the outsourcing industry: services related to the management of business processes, services related to the management of IT processes, management processes and an international knowledge center for shared services.
> Information page Outsourcing Bulgaria (Deutsch & English)
Source: Bulgarian Outsourcing Association (BOA). Picture: Boby Dimitrov. The Bulgarian Outsourcing Association is official co-operation partner of The German Outsourcing Association.