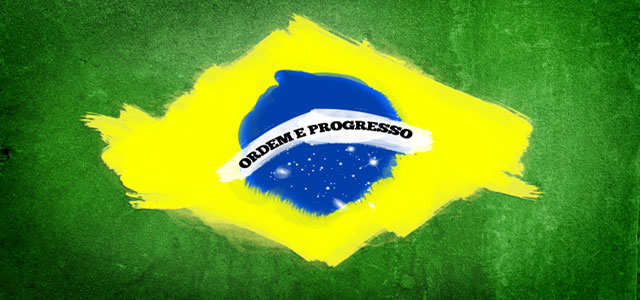 A high-level meeting for those who seek significant results either as exhibitors or visitors. This is BITS. A CeBIT event, that will provide three days filled with many business and learning opportuni- ties and possibilities. Buyers and sellers from abroad are being invited to come, thus increasing the growth potential for several brands. And more, BITS will feature the German and other In- ternational Pavilions, which will fur- ther strengthen the global character of the event.
BITS was conceived to encourage full immersion in digital business, allowing both exhibitors and visitors to take full advantage of this unique opportunity. It is a great occasion to offer products and services, establishing partnerships, ex- panding networks, choosing reps and distributors, and developing channels. And more: Take advantage of lectures presented by experts who foresee the new trends.
The first edition of BITS will take place in Porto Alegre, in which more than 65% of the city's GDP comes from the trade and services industries. Andreas Gruchow, member of the Deutsche Messe board, stresses the importance of having the trade fair in Rio Grande de Sul's capital city, Porto Alegre. "It boasts modern infrastructure, which attracts considerable investments, be- sides being home to three technology clusters (APLs), which are in turn ac- tive drivers of innovation, research, and development.
AN EMERGING MARKET
Deemed strategic by the Federal Gov- ernment's Production Development Policy (PDP), the software and IT serv- ices market prides itself on its contin- uing evolution and it is now seen by many companies as a critical part of their business management strategy. According to research, it is estimated that IT investments in Brazil will grow in average 6.9% annually, generating a US$ 16.5 billion revenue for the coun- try in 2010 alone. The figures shown by Brasscom – Brazilian Association of IT and Communication Companies, confirm the importance of the indus- try and its contribution to the country's economy.
With US$ 140 billion generated in 2009, the IT sector boasts a 6-8% growth above the Brazilian economy, and accounts for 7-8% of the Gross Do- mestic Product (GDP). According to data from the IDC Consultants report, the industries demanding the most IT services were trade, utilities, health, and insurance. Finance, government, and telecommunications maintained their investment rate. The IDC report shows that large corporations are keen on implementing systems to improve visibility, monitoring, businesses, proc- esses analyses, innovation, and results. "Faced with this extremely positive sce- nario, we are very optimistic in regard to South America's potential, and we hope that BITS will be the meeting ven- ue for IT professionals and executives from the whole region", adds Andreas Gruchow.
Ein Beitrag von Local Global GmbH
Über Local Global GmbH – local global verlegt Wirtschaftspublikationen, die sich mit dem Thema Internationalisierung befassen. Das Medienunternehmen stellt zudem für internationale Kunden multilinguale Medien (Web, Print) her. local global organisiert auch Konferenzen und Messen. Die Herausforderungen, die sich den Unternehmen bei der Internationalisierung stellen, sind der Ausgangspunkt unserer redaktionellen Services, Medien und Plattformen.
Das mehrsprachige Team der in Stuttgart ansässigen local global GmbH entwickelt sowohl eigene Verlagsprodukte als auch überzeugende Publikationslösungen für Unternehmen und Organisationen. Seit der Gründung im Jahr 1998 hat local global erste Adressen der Außenwirtschaft als Kunden und Partner gewonnen. Weitere Informationen unter www.localglobal.de