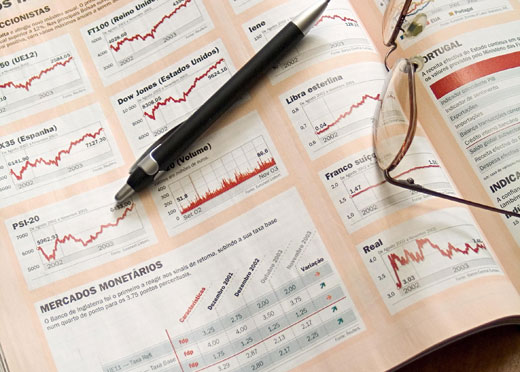 Mr. Tramacere provided additional commentary on the state of IO service provider market below:
On one hand, the traditional IO approaches are unable to deliver continuous cost reductions to clients or operational efficiencies to service providers and the model is not producing the financial returns expected by most IT outsourcing (ITO) providers. On the other hand the new industrialized, cloud oriented models are still a work in progress.
In the past decade many outsourcers have procrastinated, failing to make the changes needed to transform challenges into opportunities. Many will disappear- some slowly, some rapidly. But the question is, which ones and how fast?
As IO continues its journey toward industrialization, we have identified five outsourcers' regrets, which will result in their own complacency or inability to timely act, and will not survive.
These regrets include:
Regret 1: We Should Have Built, Validated and Implemented a Long-Term Strategy;
Regret 2: We Should Have Rationalized the Portfolio and Adopted Service Life Cycle Management Processes;
Regret 3: We Wish We Had Aligned and Connected Our Sales Force to Our Strategy, Portfolio and Delivery Capability;
Regret 4: We Should Have Gutted the Marketing Function and Rebuilt It So That It Could Articulate the Tangible Value We Deliver.
Here are some more details around two of the five regrets that outsourcers need to address or die:
Regret 1: We should have built, validated and implemented a long-term strategy
ITO providers focus on growth was opportunistic. As clients asked to expand the scope of existing deals and new clients came in with full outsourcing propositions, they opted to grow their revenue by following a "let's win the deal and then worry about profitability" philosophy. Although this model survived for a long time, a strong pressure on price, hyper competition and a worsening economic scenario brought the industry to a breaking point as ITO providers failed to adapt from an operational point of view. New requirements and circumstances required new strategies and approaches. ITO providers did not create a long-term strategy and positioning. In addition, confusing, weak and scarce communication to the market about their strategic purpose has lowered the confidence of clients/prospects.
Regret 2: We should have rationalized the portfolio and adopted service life-cycle management processes
Many infrastructure outsourcing providers grew a client portfolio with individual contracts underpinned by individual service definitions. Over time this created a highly diverse portfolio where it was virtually impossible to find two deals alike. Although a global issue, this was especially acute in highly fragmented regions such as Europe. While many service providers have attempted to tackle this issue, the vast majority of them failed to achieve any tangible results. Portfolio rationalization must be pursued aggressively to make up the lost ground, drive efficiency and identify sustainable growth.
Rationalizing the portfolio has a profound impact on key items like the way services are delivered and priced. Portfolio rationalization and lifecycle management of the existing installed base are key activities to support the strategic and long-term repositioning. Do it right and you will create the opportunity for survival and growth. Underperform and you will be out of the market.
Traditional infrastructure outsourcers can no longer survive in their current state. The market won't allow it and customers are demanding much more. CIOs and IT leaders must take immediate action. Those that fail to do so or remain complacent about actions they have started but not completed, will fail to guarantee long-term survival in the market. They are very likely to disappear through a merger, acquisition of divesture.
More information is available in the research note entitled "The Five Regrets of the Dying Infrastructure Outsourcing Service Provider" on the Gartner's website at http://www.gartner.com/resId=2338015.
Source: Press release Gartner, Picture: sxc.hu