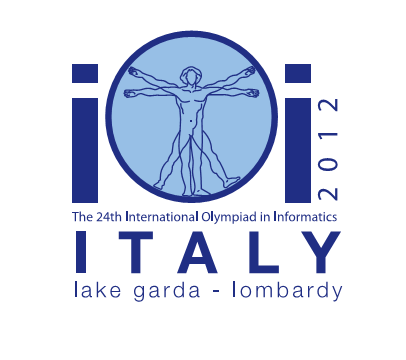 This year, the International Olympiad in Informatics was held in Lake Garda, Lombardy, Italy, between the 23rd and 30th of September. In 2012 a number of 304 contestants participated from 76 countries at the 24th edition of the IOI.
Out of the Romanian team, Adrian Budău has obtained the highest score and was ranked 7th on the global list, with 456 points. On the global map of participants, Vlad – Alexandru Gavrilă performed 415 points which ensured the 15th position for him, Rareș – Darius Buhai attained 364 points and occupied the 26th rank, whereas Radu – Ștefan Voroneanu was classified 126th , with 178 points.
The top ranking at International Olympiad in Informatics (IOI) in 2012 was occupied by Johnny Ho from the United States of America, who scored the maximum points at all categories of the Olympiad, gathering in total 600 points. Based on total attained points, the second position was granted to Gennady Korotkevich from Belarus, followed by Yuzhou Gu from China, on the third place.
The International Olympiad in Informatics (IOI) is an annual programming competition one of the five academic Olympiads for high school students from around the globe. The International Olympiad in Informatics, as part of the international science Olympiads, has been initiated and sponsored by UNESCO since 1989.The first IOI was held in 1989 in Pravetz, Bulgaria.
The main goals of IOI are to stimulate interest in computer science and information technology and to bring together exceptionally talented pupils and to have them share scientific and cultural experiences.
IOI is organized annually by one of the participating countries. Each country sends a delegation of four pupils and two accompanying adults. Pupils compete individually and try to maximize their score by solving a set of informatics problems during two competition days. Contestants have to show such basic IT skills as problem analysis, design of algorithms and data structures, programming and testing. The tasks consist in algorithmic programming problems to be solved on a personal computer.
The venue for the International Olympiad in Informatics 2013 is the University of Queensland (St. Lucia Campus) in Brisbane, Australia.
(T.Sz.)
Source: Press information Codespring, Romania (sourcelink) , Picture: Codespring