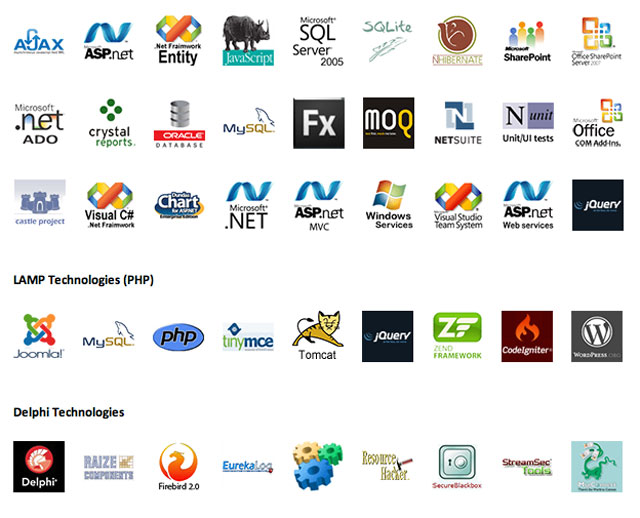 According to the final assessment made by "IT Sourcing Europe 2011″, Ukraine is the most attractive outsourcing location in terms of R&D potential, innovative business models and people with high-tech education able to solve the most challenging IT tasks. The growth trend of IT services export in Ukraine is obvious and the biggest IT outsourcing demand comes from software companies.
Binary Studio is a dynamically growing Ukrainian IT nearshoring company. The essence of our business is to create long-term dedicated teams of software developers working as a part of your company's team and developing your software products on such technologies as Microsoft .Net, LAMP, Java and low-level programming (C++). In 2011 company ran an affiliate website www.mobilexdevelopment.com to serve clients' demand for mobile app. development (Android, iPhone and WindowsPhone7). Having a large pool of IT specialists, Binary Studio can create a team for your offshore project in almost any technology.
Our clients are mostly from EU with more than half located in DACH region. Having gathered a profound experience of cooperation within different markets, Binary Studio is looking forward to expand its business in Germany, Austria and Switzerland and is open for partnership offers from DACH-region.
Binary Studio holds in high esteem the partnership with the Outsourcing Verband and welcomes this opportunity to share IT Outsourcing (ITO) related information and best practices with all participants of European German-speaking market.
Binary Studio
business, evolved.
Contact for Germany, Austria and Switzerland
Antonina Yakovleva
e-mail: info@binary-studio.com
Skype: Binary_Studio
Phone: +38-062-206-84-61