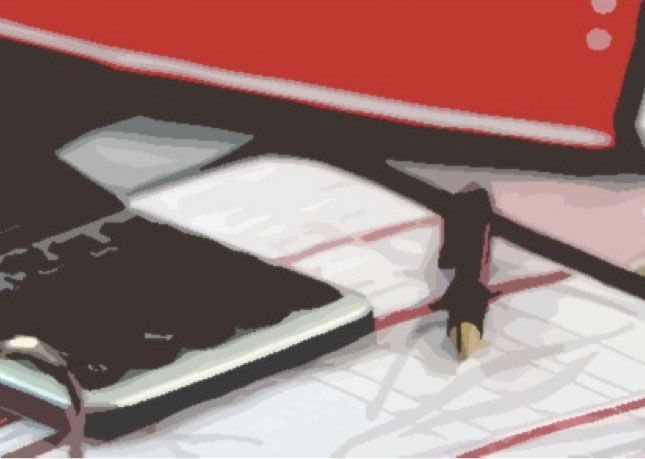 The growth is driven by companies looking at outsourcing for a combination of reasons:
• Cost savings
• Fixed to variable cost structure
• On-demand scalability
• On-demand adaptability
• On-demand access to varied skills
• Access to innovative technologies
• Standardization & Best-practices adoption
• Better Governance and Decision Support
• Freeing-up internal bandwidth for more strategic activities
An SMB running F&A processes inhouse would find it hard-pressed to match, on a sustained basis, the efficiencies and best-practices of a competitor with an FAO partner. But SMBs mostly have kept away in the initial outsourcing wave, which was led by the Billion $ club and the concept of Shared Services.This is about to change quickly, with the advent of new-generation FAO service providers. The Everest Group estimates the opportunity for FAO to be in the USD 150-200 Billion range, with hardly 5% being addressed currently.
This will be realized when service providers start working with the SMBs, with appropriately lightweight and agile business frameworks. BPaaS (Business process as a service), with its irresistible plug-and-play like proposition, is poised to act as the catalyst that will make it easy for SMBs to realize the opportunities from FAO – without the heavy investments that was part of the first generation outsourcing.
FAO: Technology and Processes
Apart from BPaaS, Workflow Engines, Document Management Systems, OCR (optical character recognition), BPM (business process management) and Analytics Tools (with attendant Data Warehousing) – connected to the ERP – define the mainstay of the technology landscape in FAO.
Around 50% of new FAO contracts in 2010 had a technology augmentation component, which works to fill the gaps in the existing ERP/Non-ERP systems of the client, and adding new capabilities.Even if we are ready with FAO 2.0, focusing on business transformation and end-to-end processes, currently the bulk of outsourcing consists of transactional processes: Accounts Receivables, Accounts Payables and General Ledger – followed by Fixed Assets, Payroll and Tax.
If your organization is planning to test the waters, F&A outsourcing benefits can start with a simple document scanner and an FTP server also, or with just a remote login access to your accounting system. In other words, one doesn't need a Bugatti Veyron if the requirement is intra-city commuting – in fact, it would be a pain to run and manage.
Apart from services, the FAO service providers mostly offer IT capabilities too, which allows you to think bigger and address processes in an end-to-end manner. For example, Procure to Pay (P2P) cycle. Here, you can have vendor management system, online reverse-bidding and e-procurement, EDI-based ordering, supplier contract management etc. But getting down to brass tacks, as someone evaluating outsourcing F&A for the first time, how should you go about ensuring that you get what is right for your organization?
Step 1: Self Assessment & Outsourcing Strategy
Your outsourcing strategy and approach would depend on a multitude of factors like: Current comfort level with outsourcing, existing investment on IT Systems, language of business communication, compliance requirements, future growth projections, size, and complexity of F&A operations.The current status of internal processes is also a factor, but the service provider can be given the mandate of 'Fix and Ship' or 'Ship and Fix', instead of just transitioning the process. Of course, if the processes are already well-defined, it makes the transition smoother and quicker.
Most service providers also provide consulting help to assess the readiness of your processes and other factors, and recommend the best-fit outsourcing roadmap. So, it might be a good idea to get the service providers involved at an early stage, unless these capabilities exist in-house.
A good idea would be to go for a Pilot project as part of the outsourcing approach. This allows faster and focused organizational learning while minimizing the risks. Further, a Pilot is possible with very low tech requirements.
An important criterion at this point itself is the buy-in from the relevant members of your organization. The Sponsor or Champion of the outsourcing program has to be someone senior, preferably with executive powers.
The outcome of this step should allow you to build the business case for outsourcing, and come up with an RFP (request for proposal) if required.
Read the entire article in the special edition "Outsourcing India" (English/German) covering:
Step 2: Prepare a Comprehensive Agreement/Contract
Step 3: Run a Pilot
Step 4: Process Transitioning
Step 5: Governance & Improvement
Risk Management
Order your free copy here via email to the editors
Author: Subham L Chakravarty , Director at StruFin – Subham is a management consultant with over 10 years of cross-functional experience spanning strategy, operations, consulting and business development. He has executed international consulting engagements in Europe and APAC, and is also an accomplished business analyst with experience of solution design, process engineering, and outsourcing management. Subham has earned his B.Tech. (Mech) from NIT Jallandhar, and MBA from IIM Calcutta with majors in Finance and Strategy. He is also a Mathematics Olympiad rank holder. Contact: service@strufin.com Web: www.StruFin.com