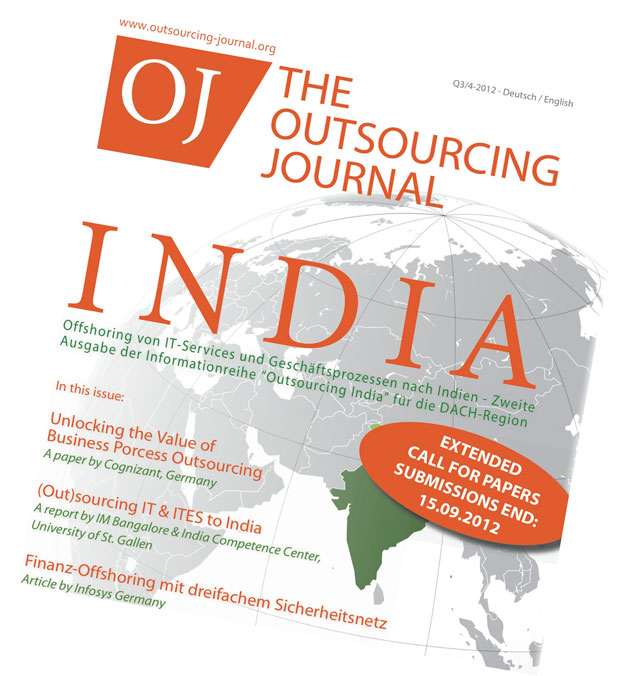 In this issue we have articles from leading research and industry organizations as well as from mid-sized and large corporations such as Infosys, Cognizant, Bridge Global IT, Uni St Gallen and more.
The journal is a service of the independent, non-profit German Austrian Swiss Outsourcing Association. (www.outsourcing-verband.org)
You can submit your article latest until 15.09.2012 via info@outsourcing-journal.org. Your article will then be reviewed and if fitting the formal criteria included for publishing.
We are seeking neutral / non-marketing content from consultings, service providers, universities and industry associations. Organizations benefit from the inclusion in a high quality, leading publication for the German and European market. Any article includes an authors profile and a free, full company profile (up to 220 words + logo).
If you are a service provider or consulting, please also consider to support this independent (non-profit) publication by booking presentation space (information included in the CfP).
> Download the Extended Call for Papers
Publisher: Deutscher Outsourcing Verband e.V. (German Austrian Swiss Outsourcing Association r.s.), and Outsourcing Journal
Editorial office: Stephan Fricke, Anita Shukla
Contact: info@outsourcing-journal.org