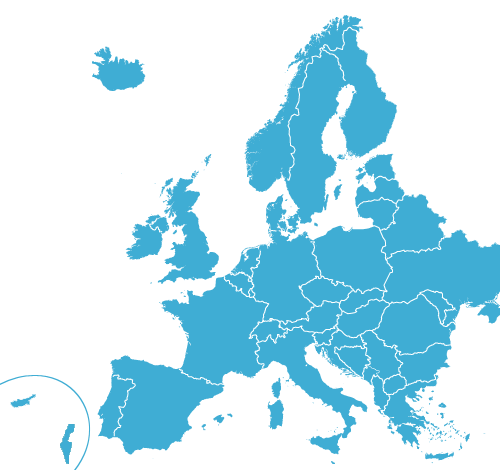 For example, 14.7% of organizations with IT budgets of less than €1 million expressed interest in outsourcing, which compares with only 6.1% of organizations in this category in 2009. While conducting its Pan-European IT outsourcing study 2010, IT Sourcing Europe surveyed 1,557 companies with any type of IT outsourcing experience and was surprised to find that 86% of these companies were small to mid-sized (i.e. 1 to 500 in headcount and with IT budgets far less than €1 million).
In 2010 the pressure on capital and IT operating expenditure was still strong, and organizations expected providers to deliver further cost reductions. Although 53% said that they would outsource more and 40% said they would increase the external share of their budget, only 24% said that they would increase the budget for providers, according to Gartner. Almost a quarter of organizations expected their IT services budget to continue to decrease, while only 9.5% believed they would reduce their external IT services spending by 2011.
In 2010 European organizations increasingly focused on comparing external and internal service offerings. Gartner's survey results say that the percentage of organizations spending 25% to 50% of their IT budget on external service providers was almost stable in 1Q 2010 – 26.2%. The number of organizations outsourcing less than 25% was down by two percentage points (from 45.9% to 43.9%), while there was an increase in organizations spending more than 50% of their IT budget externally (up to 29.8%). Regarding the volume of the outsourced software development, IT Sourcing Europe's survey findings show that 57.2% of Western European IT services buyers outsourced less than 60% of their entire software development function, while only 19% outsourced 90% to 100% of their software development. This finding demonstrates that in 2010 companies were still afraid of transferring their software development in its entirety (i.e. core end-to-end development) to the 3d party.
While cost cutting was CEOs' first priority in 2009, it became CEOs' fifth priority in 2010, Gartner says. In 2010, the top priorities were customer retention/attraction, competitiveness and attracting/retaining talent. As per IT Sourcing Europe's survey, the top three outsourcing priorities in 2010 were cost reduction, time-to-market acceleration and access to qualified IT resources/skills that are hard to find within homelands. As seen from these findings, cost pressures continued unabated in 2010, while requirements for access to resources and capabilities, flexibility and scalability increased.
This means that 2011 is bringing sourcing strategists in Europe a more complex set of business requirements that are not easy to address.
To conclude with, in 2011 service providers will need to compete against increased competition from services based on alternative delivery models (e.g., own / virtual software teams, services consolidation etc) and from niche and potentially disruptive players in order to address client organizations' changing priorities and requirements. To do so, providers must focus delivery toward clients' mature outsourcing requirements (governance, intimate relationship and customized service, quality of services, responsiveness and innovation) and their new industrialized service requirements of high flexibility and good quality at a low price.
Source: IT Sourcing Europe – IT Sourcing Europe is a research and consultancy company specialized in Nearshore IT / Software Development Outsourcing in Europe
Our Goals – Create comprehensive Body of Knowledge on Nearshore IT Outsourcing (ITO) in Europe, Benchmark current / future demands, trends and challenges of the European IT Outsourcing, Explore innovative business / service delivery models in terms of their cost effectiveness and abilities to meet clients' business / IT needs and expectations
We Offer – Top quality quantitative and qualitative IT Outsourcing market research and fieldwork services, Evaluation of Central and Eastern Europe's IT Outsourcing services providers and their factual capabilities to deliver innovative technological solutions on time and on budget, Free consulting services for European companies planning to outsource IT / software development functions and / or change their current IT Outsourcing strategy / engagement, Ad-Hoc IT Outsourcing strategy development and full-cycle support
The Meridian, 4 Copthall House, Station Square, Coventry, West Midlands, CV1 2FL United Kingdom
Email: info(at)itsourcing-europe.com – Tel.: +44(0)2476992505 – Web: www.itsourcing-europe.com