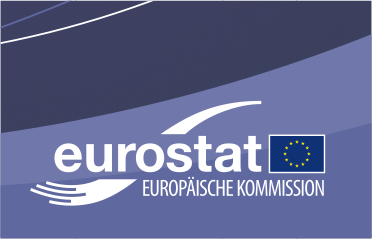 Wenn Sie sich näher über die sozialen und ökonomischen Entwicklungen in Europas Regionen informieren möchten, so ist dies genau die richtige Veröffentlichung für Sie! Die Texte sind von Statistikfachleuten verfasst und mit Karten, Abbildungen und Tabellen zu jedem Thema unterlegt.
Es gibt eine ganze Reihe von regionalen Indikatoren für 15 Themen (Bevölkerung, europäische Städte, Arbeitsmarkt, Bruttoinlandsprodukt, Haushaltskonten, strukturelle Unternehmensstatistik, Informationsgesellschaft, Wissenschaft, Technologie und Innovation, Bildung, Verkehr, Tourismus, Gesundheit, Landwirtschaft, Küstenregionen) und nicht zuletzt für eine Typologie der städtischen und ländlichen Räume, die in Form einer Studie vorliegt.
> Download Jahrbuch (Deutsch, via eurostat)
In English:
Eurostat regional yearbook 2010 gives a detailed picture of a large number of statistical fields in the 27 Member States of the European Union, as well as in candidate and EFTA countries.
If you would like to take a closer look at social and economic trends in Europe's regions, this publication is for you! The texts are written by specialists in statistics and are accompanied by maps, figures and tables on each subject.
There is a broad set of regional indicators for the following 15 subjects: population, European cities, labour market, gross domestic product, household accounts, structural business statistics, information society, science, technology and innovation, education, transport, tourism, health, agriculture, costal regions, and last but not least, a study on a new urban-rural typology.
> Download Yearbook (English, via eurostat)