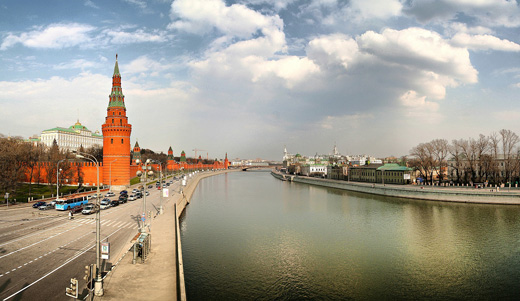 Research is the way forward
Ciklum Sales Office has different ways to help businesses get started. These include the work of market researchers, who examine whether there is a market for customers' products in Russia. Ciklum Sales Office also helps to arrange contacts with potential customers and help advise on law issues, which is also very different than in Western Europe. Ciklum Sales Office makes money on the various services provided, but as customers often need to develop more software because of the export turnover increase, Ciklum benefits from their customers buying more software development. Morten Sorensen, Vice President of Ciklum Sales Office, estimates that this year they are going to help businesses with a turnover of approximately 3 million dollars in Eastern Europe.
Expensive alone
The online clothes shop SmartGuy A/S is one of the companies that has taken advantage of Ciklum Sales Offices various services. SmartGuy had already cooperated with Ciklum, that helped them to develop software for selling clothing in Ukraine. A year ago, SmartGuy also became a customer of Ciklum Sales Office. Among other services, Ciklum Sales Office helped to optimize their visibility in the Eastern European search engines, thus SmartGuy got better ranking when searching it in either Google or the big Russian search engine Yandex. SmartGuy had been already on its way into the Eastern European market, but faced a number of problems. Besides other, they had some logistical problems, such as poor roads, which meant that the packages do not always come to the Russian customers. Based on the agreement between SmartGuy and Ciklum Sales Office the goods will be returned to Ciklum Sales Office in Russia. Аccording to Esben Elmoe, who represents SmartGuy Russia, it pays off to develop cooperation with Ciklum: "We started in Russia on our own, but it is always an advantage to have some local partners you can trust. Of course you can still do it yourself, but it is more expensive, and the risk is higher, and we already had a good cooperation with Ciklum".
Not everything can be sold
Ciklum Sales Office has learned that the Russian or Ukrainian market does not have the same demand for products. The Eastern European cultures are very similar, but there are still differences in the markets. Therefore, it is an advantage that Ciklum Sales Office operates in several countries. Vice President and Head of Ciklum Sales Office, Morten Sorensen, among other things told us that they have a customer who develops a recruitment software for companies to recruit new employees effectively. "It simply could not be sold in Ukraine. There were many who thought it was exciting and interesting, but it could not be payed by Ukrainian companies because hourly wages are too low. They would not invest in the software, even though it may be worthwhile in the long run. But in the short run, they would rather put more man in the recruiting. This could in turn be marketed in Russia, where wages are slightly higher than in Ukraine", he said. Although it is an advantage for Ciklum Sales Office to be in several countries, they have no plans to expand the department to other parts of the world at the moment. Right now they will focus on the markets where they already have expertise before looking towards Asia, Africa or South America.
Original source: Berlingske Business, 2013, Source of this article: Ciklum Blog, Author: About Viktor Bogdanov, PR Manager at Ciklum – Viktor has 7+ years of online marketing and PR experience and specializes in content management, copywriting, tech blogging, market research, SMM and screenwriting.
Ciklum is Knowledge Partner and Member of the German Outsourcing Association (Deutscher Outsourcing Verband e.V.). www.ciklum.com
Picture: Vladimir Fofanov (contact)