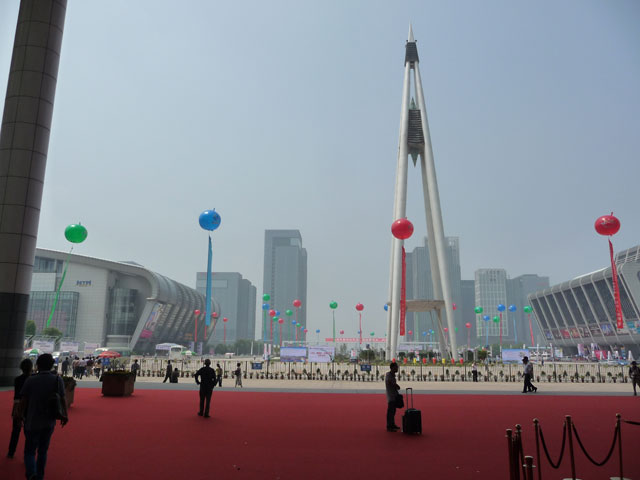 Es fanden zahlreiche, teils sehr intensive Gespräche mit Regierungsvertretern, Wirtschaftsförderungsorganisationen, Medien und Dienstleistern statt. Darüber hinaus hatte Herr Fricke, Vorstand des Deutschen Outsourcing Verbandes die Gelegenheit über den deutschen Markt für Outsourcing-Leistungen zu berichten und Kooperationsmöglichkeiten deutscher Unternehmen mit chinesischen Dienstleistern zu diskutieren.
Einige der Eindrücke und Erkenntnisse die wir zum Thema China als Outsourcing Standort gewinnen konnten sind:
Das Interesse chinesischer Unternehmen am deutschen Markt ist ausserordentlich hoch und es es gibt auch von Seiten der chinesischen Regierung entsprechende Programme die Serviceindustrie in ausgewählten Regionen zu unterstützen.

Es gibt einen großen Pool an Talenten mit ausgeprägten technischen Kenntnissen, der sich insbesondere auf die in den letzten Jahren stark geförderten Ausbildungsmaßnahmen und Anpassungen an internationale Standards stützt.

Chinesische Serviceprovider punkten insbesondere in ihrer Region durch die sehr guten asiatischen Sprachkenntnisse und sind bis dato vorrangig für den amerikanischen sowie japanischen Markt tätig.

Die chinesische Serviceindustrie zeichnet sich u.a. durch gute Kenntnisse und Erfahrungen in den Bereichen Hi-Tech Produktion und Embedded Systems aus.

Es bilden sich lokale, spezialisierte Serviceindustrien, Hangzhou beispielsweise mit seiner starken Finanzindustrie zeigt heute auch auf Seiten der Serviceprovider eine entsprechende Ausrichtung auf Finanzprozesse.
Dabei ist China nicht nur als Outsourcing-Standort für hiesige Firmen interessant, sondern eröffnet insbesondere auch für hiesige Provider erhebliches Geschäftspotential, durch eine große Nachfrage an State-of-the-Art Technologien und Prozessen, einen wachsenden Bedarf an Lösungen mit etablierten und hohen Qualitätsstandards sowie nicht zuletzt durch das immense inländische Wachstum der chinesischen Wirtschaft.
Wir werden Sie in den kommenden Monaten weiter zum Thema China / Outsourcing informieren. Weitere Informationen zum Thema finden Sie auch hier im Outsourcing Journal:
> Series about China as Outsourcing Destination – Part 1. Major Outsourcing Areas within China
> State Level Policies and Regional Level Policies in China – Part 2 of the Series about China's Outsourcing Destinations
Darüber hinaus hat der Deutsche Outsourcing Verband eine unabhängige Fachgruppe – das German-Chinese-Outsourcing-Council eingerichtet, das Informationen und Kontakte für interessierte deutsche sowie chinesische Verantwortliche liefert. Sie sind am Thema China-Outsourcing interessiert? Dann werden Sie kostenlos Mitglied im Council!
> Zum German-Chinese-Outsourcing-Council
Wir möchten uns beim Deutsch-Chinessichen Kooperationsbüro Nürnberg und Bejing, beim Department of Commerce der Province Zhejiang sowie bei Herrn Songmin Xie (thinkITglobal) für die freundliche und umfangreiche Unterstützung während unseres Besuches bedanken. (stf)