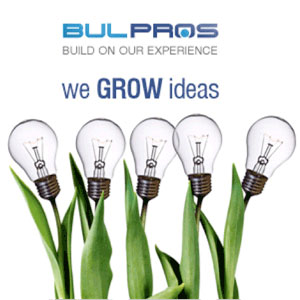 With offices in the main Bulgarian cities – Sofia, Varna and Plovdiv, BulPros covers a territory with great potential for outsourcing activities. BulPros serves enterprise customers in various industries such as Information technology, Telecommunications, Utilities, Financial services etc.
The professionals at BulPros have gathered considerable experience in setup, transition and operations management of large scale outsourcing projects providing multi-language, multi-cultural delivery for global clients. Moreover, BulPros is one of the few companies in Bulgaria with experience in taking responsibility for the development and maintenance of business critical solutions in Western Europe and USA.
The services portfolio of BulPros includes:
– IT & BPO Consulting – providing IT project consulting using already established standardized and optimized Business Process Framework. We are specialized in market intelligence, set up of operations, transition and transformation management, service and quality improvement and project staffing support.
– Software Development – development of a software product in a planned and structured process. The software development may include research, new development, modification, reuse, re-engineering, maintenance, or any other activities that result in software product. Our services include extended development center, quality assurance and software testing, maintenance and migration, custom application development.
– System Integration – analyze the business requirements, preparation and implementation of hardware and software IT solutions. The services which we provide are IT infrastructure integration, ERP system integration, Data Center integration, BCP and DRP integration.
– Technical and Customer Support – providing customized solutions for IT and BPO projects. We are specialized in IT Infrastructure support services, IT service desk, Application management services, Contact Centers, Data and Content Management Centers.
BulPros is official Knowledge-Partner of the German Outsourcing Association and the Outsourcing Journal. If you would like to get to know more about Bulgaria as outsourcing destination, please contact us.
Contact: Denitza Mihova,
Marketing Manager at BulPros
Mobile: +359 889 662204