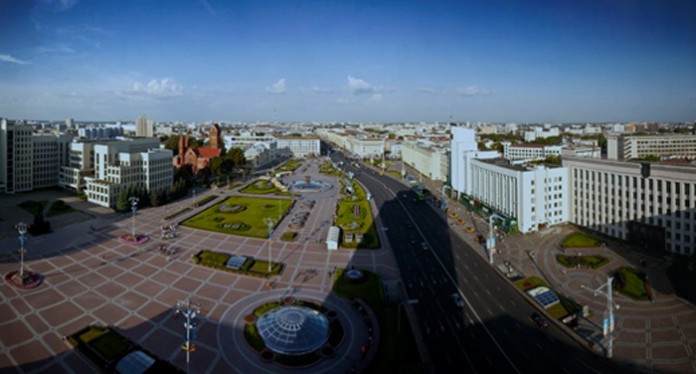 – Better promote Information and Communication Technology (ICT) education among today's students and graduates
– Re-train and upgrade the exist- ing pool of specialists with science, technology, economics and math (STEM) skills to meet the future internal and external demand for ICT professionals
– Align ICT educational programs with the real-life needs of the business and technology environments
– Innovate and modernize ICT infrastructure
– Attract more foreign investors by offering favorable taxation and pricing conditions
The 2012 review
Ciklum has reviewed recent Belarus ICT and Information Technology Outsourcing (ITO) achievements as well as plans for the future industry development in order to assess the feasibility of its strategic goal. In particular, the research has focused on the three key areas, which are: education, Technology Parks, and competences and costs of IT re- sources.
In the recent years the Belarusian ITO market has been develop- ing at a fast pace, with: 24%-28% growth rate on a year-on-year (YOY) basis (since 2009), a 25% revenue increase and market volume assessed at $384 million (as of 2011) (1 )
In the 2011 "Analysis of Belarus as an Offshoring Destination" Gartner concluded:

"A strong education system and cost-competitive salaries, together with a reasonably strong work- force, have enabled Belarus to develop a mature IT outsourcing industry, supporting the country as an alternative destination for offshore activities, especially soft- ware development." (3)
The current state of the Belarus ICT industry
While being one of the most controversial countries in Europe, oftentimes referred to as a "dictatorship", over the past few years Belarus has managed to be- come one of the most powerful hotspots for the outsourced Re- search and Development (R&D) and IT, even though it is rarely mentioned in the official global industry ratings. Since 2005 Belarus has made and continues to make important steps towards becoming a true e- country with a well-developed ICT infrastructure, well-promoted ICT education, best-on-market IT resources and innovative ICT projects for both private and public sectors– steps that other officially recognized Central and Eastern European (CEE) hubs have not even planned yet.
The fact that many international giants such as Microsoft, IBM, Oracle, Siemens, T-Mobile, Alcatel, Coca-Cola, Philips, SAP as well as leading innovative niche players such as eBuddy and Steely Eye have entered the Belarusian ITO market in recent years proves Belarus' ability to offer robust technology solutions and qualified resources comparable to the leading recognized ITO hubs.
Today's Belarus ICT Talent pool is assessed at 25,000 specialists, which makes it one of the largest pools in the Central and Eastern European region (6). According to the Forbes Magazine, per capita income from IT services export in Belarus exceeds that of Russia and Ukraine (7).
Belarus is ranked 56 by the ICT price basket, leaving behind such EU states as Bulgaria, Hungary, Slovakia, and Czech Republic and countries like Argentina, Brazil, India, China, and Mexico (8). In the 2011 Ease-of- Doing-Business Rating Belarus has climbed up by 22 positions from 2010 (9). These and other indicators already put Belarus in an equal position with other CEE ITO leaders such as Ukraine, Hungary, Romania or Po- land. The Belarusian government has ambitious goals of expand- ing the pool of ICT resources from today's 25,000 up to 300,000 and increasing significantly the ICT readiness by 2015.
Initiatives, education and benefits
When the Belarusian government initiated the first High-Tech Park (see p. 6 "Technology Parks") in the mid-2000s, it launched a massive promo campaign under the slogan "Silicon Valley of Belarus" (10).
After the respective Decree "On Belarus High-Technology Park" had been signed by the President in 2005, the government announced its ambitious plans to gradually convert the entire country into the European "Silicon Valley".
Belarus has a favorable geo- graphical location, especially for the European customers. It takes only 2 hours to get to Minsk from Paris, Frankfurt, Vienna, and less than 3 hours from Rome, London and Madrid by air (11).
Foreigners visiting Belarus re- quire a visa (only the CIS countries' residents are exempt from it): a single entry visa can be obtained right at the airport upon arrival, while a multiple entry visa (up to 12 months) should be obtained at the Belarus Embassy be-forehand. Back in the USSR times, Belarus was a hotspot for civil and military software development, robotics, artificial intellect, distributed computing networks and other high-tech solutions. As a result, the independent Belarus has inherited an excellent technical education system which is being strongly supported by the government. As of today, Belarus has 34 universities and higher degree institutions that graduate 16,000 ICT specialists annually (12).
In an effort to modernize the technical education system and align educational programs with the real-life business needs, in 2010 the Belarusian government together with the state telecom companies initiated the ambitious project called "IT Country". The project's key goal is to boost the development of the Belarusian ICT market by creating a pool of over 300,000 IT specialists and generating around $7 billion in annual profit by 2015 (13).
The following are some of the most robust initiatives under the "IT Country" Project aimed at improving and fostering ICT education among the Belarusian youth.
1. To create a vast pool of ICT resources, the project initiators are attracting more students and graduates to get / improve the required ICT skills by offering innovative short-term training and re- training programs (one to eight weeks in duration) as well as longer-term modular programs. They also foster competition among different higher degree institutions to ensure a better quality of the obtained expertise. Another step planned by the "IT Country" project is to retrain people with engineering and accounting backgrounds to gain the most demanded technology skills. This initiative is supposed to add value to other projects (listed below) aimed to provide a sufficient workforce supply level for the future ITO industry (16).
2. A huge milestone achieved within the "IT Country "Project is the establishment of the IT Academy, an international training and R&D center. The Center determines the future strategy of the ICT market development, requirements for knowledge levels and skills, and also ensures an appropriate knowledge exchange among national and foreign students and certified specialists. Today, the IT Academy is the only educational center in Belarus that prepares business analysts for ICT sphere (17).
3. The prospective milestone to be met in the near future within the "IT Country" Project is the establishment of the IT Test Center that will develop special tests and metrics to better determine IT specialists' levels of qualification as well as solutions to effectively re-direct them to innovative areas and technologies.
4. In October 2011 the Belarusian Ministry of Education and QAI Global Institute (Orlando, USA), the world's leading provider of express IT training programs, joined forces to create conditions for introduction and implementation of the leading international ICT training programs and certifications. The agreement signed by both parties envisions joint seminars and other educational events dedicated to software development project management, QA and testing, business analysis, processes' maturity, competence assessment, teamwork and collaboration, and other important topics (18).
It is expected that these and other initiatives will help promote ICT education among the Belarusian youth and significantly in- crease the supply of qualified IT resources for both domestic ICT and ITO industries in the years to come. Belarus is currently home to two Technology Parks: the High-Tech Park and the Infopark. They both aim to provide a solid legislative, administrative and economic base for the future development of the national ICT and IT Out- sourcing industries.
Technologies, knowledge and qualification
In 2010 Belarus ranked 13th in the Global Services List of Top 20 Locations for ITO and High-Tech Services by the number of developers employed by the ITO sector (25). Belarus is rich in all of the mainstream technologies as well as some rare ones, such as SAP and Lotus. According to Ilya Yuriev, Managing Director of SAP Belarus, "SAP has a strong position on the Belarusian market and continues to see benefits from the investments here. There is a strong culture of IT development and in- novation and that is the most valuable asset a company can have in the IT business (26)."
The qualification of the Belarusian IT talent is indisputable and globally recognized. According to the 2012 Bench Games, an international online intellectual competition conducted by Brain- bench, one of the world's lead- ing providers of skills assessment solutions, Belarus ranks 6th out of 50 countries by the number of the most certified specialists leaving behind such Western European countries as the United Kingdom, Germany, Sweden and Norway, and it ranks 4th out of 50 countries by the number of the most Master-Level certified specialists (27).
Overall, Belarus ranks 4th glob- ally (together with India) by the number of IT certificates granted in 2012, following Ukraine, the United States and Russia. Employment in the ITO sector also offers a significantly lucrative salary for the ICT specialists in Belarus, the average being around 1,400 USD (28) (while the overall average monthly salary in Belarus is only 330 USD, as est. in 2011) (29). Though this is high for Belarus, it is still three or four times lower than in Western Europe or the USA.
Salary-wise, the cost of the ICT resources depends on a seniority level and technology skills. Android and iPhone developers are some of the most demanded ones nowadays due to an increasing number of the outsourced mobile projects, and their salary can reach up to $2,000 USD per month or even more. The next in demand are JAVA developers. The ones with more than 2 years of experience cost nearly 1,800 USD per month, while senior developers (more than 6 years of experience) may cost up to 2,300 USD per month. The experienced (over 3 years) .Net and PHP developers cost 1,600-1,700 USD per month, which is around 75% less than in Western Europe (30).
Resources: 1 ITO News, 2012, 2 Analysis Case Study 2011, 3 Park. By 2012, 6 IT Strana 2011, 7 Park. By 2012, 8 SBBA 2012, 9 Doing- Business.org 2012 10 Belarus Time
2006, 11 High-Tech Park 2012, 12 GoalEurope 2012, 13 IT-Strana.By 2012, 14 Brainbench 2012, 15 Ibid. 2012, 16 Lenta.Ru 2012,
17 Park.By 2012, 18 IT-TUT.By 2012, 25 IT-TUT.By 2011, 26 ITO News 2012, 27 Brainbench 2012, 28 IT- TUT.By 2012, 29 GoalEurope 2012, 30 Ciklum Statistics 2012
Pictures: Ciklum, CIA World-factbook
The Author: Viktor Bogdanov, IT outsourcing consultant and blogger, former MD at IT Sourcing Europe (UK), currently – PR Manager at Ciklum (Ukraine). www.ciklum.com
This article was published in the latest special edition "Outsourcing Europa" which can be ordered here (free).