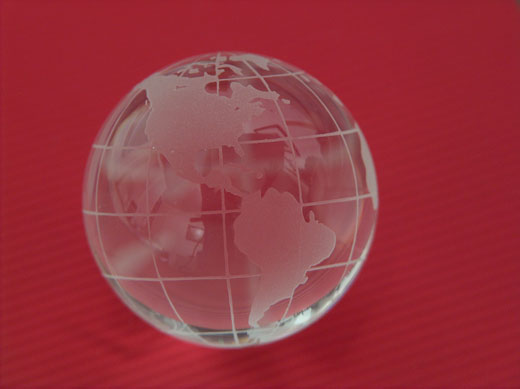 As a person of Indian origin & with substantial European exposure, I have often found myself as a mediator at the center of Inter-­‐cultural conflicts, such as these in organizations I worked for in Germany. In these situations, I was able to understand the thought processes of both German & International team members. Time & again, I was able to overcome challenges & successfully build collaborative teams.
In 2011, I decided to share these experiences with a broader audience & started working as an Inter-­‐cultural consultant with focus on Indo-­‐ German collaboration. In this role, I advised German clients on issues relating to Technology, Business & Inter-­‐cultural issues in working with Indian counterparts.
OBSERVATION (S)
I observed that the number of Inter-­‐cultural trainers in Germany offering such services has greatly increased over the last decade. These trainers share specific country expertise with several corporations & advise clients on cultural differences between the Germany & growth markets, such as China & India.
This is a laudable effort on part of trainers in bridging both worlds & deserves many thanks. But, probing this development further spawns more questions than it answers, such as:
Are clients getting the "bang for the buck"?
Is cultural awareness training making a change in these organizations? Have such trainings reduced misunderstandings & conflicts?
I personally don't think so.
The reason is not the efficiency of the trainers or the course content they develop, but rather the current engagement model.
I believe that the current "transactional" mode of engagement between trainers and their clients is inefficient in managing the degree of changes & awareness required for seamless cultural interplay over the lifecycle of clients' involvement with peoples from other cultures.
The human mind can accept & appreciate only as much new information. Cultural elements are so deeply ingrained in ones' identity & personality that any solicited change that diverges by over 5% has little chance of success.
There is also an inherent tendency for people to slide back into "comfort zone" of one's own culture & behavior – their own "known turf". As a result, a major part of a trainer's efforts goes largely unimplemented or parked.
In the current model, participants from the client organization attend a few workshops where they are exposed to several behavioral patterns, tools & techniques. With time, retention decreases and the participants go back to their "old way of doing things."
In this essay, I propose an ongoing engagement model as a solution to maximize the impact of such inter-­‐cultural awareness trainings. I believe that such an approach would deliver the best results to, both trainers and clients.
CASE GERMANY
Over the past few years, major German corporations, such as Daimler, Volkswagen, SAP, Thyssen Krupp, etc., realizing the growth potential in BRIC countries, have set up shops in India and China. Leveraging the access to ever increasing cheaper, qualified talent pool & a large market in these countries, German corporations have aligned their businesses to make use of this competitive advantage.
With Chinese and Indian GDPs growing at 6-­‐9% per annum, this means a growing demand for technology, consumer products, automobiles, etc. German corporations, perceived as global Engineering & Technology leaders in these countries, correctly focus on expanding trade with these countries.
However, success comes not without challenges.
Expansion in the East means collaboration with partners, employees & workers from these countries. En route, cultural differences become prominent, resulting in frequent misunderstandings, confusions, misinterpretations, etc.
Cultural awareness & diversity trainings help iron out differences, make people aware of different cultural contexts & bring parties closer towards conducive work environment. Most trainers are good at advising their clients how to overcome differences & engage with peoples from other cultures.
However, an important aspect is overlooked. As inter-­‐cultural interactions mostly happen in a work setting, addressing cultural awareness is tantamount to solving only one half of the equation. Addressing the operational part of inter-­‐cultural engagements is the other half.
WHY IS THIS IMPORTANT?
Though most Germans speak excellent English, their mental wiring is still German. The same applies to the Eastern counterparts. Though most project information is communicated in English, the material is processed in local language -­‐ German for the Germans & local vernacular languages by the recipients.
An understanding of the "inner mental wiring" is crucial in choosing a communication strategy. This is also important in resolving conflicts & predicting interpretation by the other party. Such an understanding comes only with sustained engagement over an extended length of time.
To give an example, some sentences are very subtle when verbally expressed in German. The tone of voice communicates politeness & empathy. The same sentence, when translated into English and processed further in local language by the recipients, may appear too "direct" or "impolite". As a result, principals are seen as overtly short & commandeering, though their real intentions were perfectly collegial. In this situation, an understanding of the German language & German mind-­‐set helps resolve inconsistencies.
On the other hand, people from older cultures are very context driven. A "No" is perceived as impolite & colleagues from India/China do all they could to indirectly express negation & avoid expressing the taboo word – "No". The German colleagues perceive this circumlocution as undetermined or confusing.
Thus, as the examples demonstrate, business etiquettes, cultural nuances & awareness are material when working with peoples from other cultures. Often times, these "soft" factors & relationships exclusively determine singular "make or break" business decisions.
ICEBERG PRINCIPLE
Most cultural awareness trainings present examples like these and assume participants' gaining a grip on various cultural nuances by the time training is completed. This is tantamount to merely scratching the surface & does not delve into a deeper understanding of the linguistic & cultural elements that shape interactions.
According to Kwintessential, a U.K – based inter-­‐cultural training organization, "The iceberg has the visible tip. These are the areas of culture that we can see manifest in the physical sense. In addition, more often than not these are the elements that we come into contact with first when diving into a new country or culture. Such "visible" elements include things such as music, dress, dance, architecture, language, food, gestures, greetings, behaviors, devotional practices, art and more… All, depending on your own culture, may come across as weird, strange, rude, ignorant or simply silly.
None of the visible elements can ever make real sense without understanding the drivers behind them; and these are hidden on the bottom side of the iceberg, the invisible side. It is these invisible elements that are the underlying causes of what manifest on the visible side…" [Sic]
As a result, the participants are introduced to the "external" aspects of behavior without actually addressing the core "inner" processes & elements that lead to such behavior. The participants are merely handed a set of abstract concepts they can't really apply or appreciate. For maximum benefit, trainers must educate the participants around these "core" concepts & allow them to experiment with these concepts in real time.
The participants should also be given the chance to apply the concepts in practice over a certain length of time.
The reality is, however, different. A flood of emails, project tasks, etc. await the participants each day. So, the tools & techniques the participants gathered, regardless of their utility value, sink in a pile of work & go largely unused. With limited time & opportunity to apply this learning, retention plummets & concepts are forgotten within the next few days.
Thus, inter-­‐cultural training becomes a complex affair, depending on participants' capabilities, urgency, interests, motivations, affiliations, etc.
Despite these challenges, trainers can help clients leverage diversity as a strategic tool by helping their clients draw upon both individual & cultural aspects to success.
PROPOSAL
The cultural trainers should work on projects with the organizations' employees to understand the organizational & project environment, observe points of conflict, and identify solutions. Such an approach allows the trainer to draw upon the actual scenarios that led to a conflict, the participants' behavior & response to that conflict, trace interpretations, evaluate responses, highlight the challenges, map interactions, identify potential conflict areas, and sketch the relevant thought process by all the involved parties. Such an approach would enable the trainer to develop customized cases & solutions that maximize retention by clients.
Furthermore, trainers should demonstrate proficiency not only in norms, culture & contextual aspects of countries they are experts in, but also in broader functional areas, such as Finance, Project Management, etc. Trainers must possess the knowledge and experience in functional lines of business (LOB) to be able to connect to and understand the developments in their clients' organizations. Without this experience, it is impossible to appreciate the work done by clients & identify relevant issues, so inter-­‐cultural training becomes a largely abstract activity.
An on-­going engagement model between the trainer & client organization is very simple in its organization, but very powerful in its results. Such an approach leads to better working relationship, not only between the trainer & client organization, but also between the client & partners from across the globe. The trainer will have the possibility to continuously monitor progress, suggest reflections, conduct additional workshops as necessary, proffer expert advise & guidance as well as help diffuse awareness throughout the organization. At this stage, the trainer evolves from being a "teacher" to a "consultant".
Such an engagement will also result in clients' clearer communication with other peoples, improved cultural sensitivity, improved retention, better quality of deliverables & improved success rates from global projects.
For corporations looking forward to expanding trade relations in other countries, it is advisable to recruit locals & expat professionals, who are proficient in at least both the cultures of countries of operation.
On the other hand, I can't overemphasize how important it is for foreign managers to develop an interest in the local language, culture, and peoples of the country they are deployed in. As Johann Wolfgang von Goethe succinctly summarized, "Those who know nothing of foreign languages know nothing of their own." Hence, it is especially important to learn the language of the country & integrate among the natives to develop a functioning social network, both within & outside the organization.
In closing, providing the necessary inter-­‐cultural training, and support helps guarantee an excellent return on investment for the organization, sustained interest & pleasant experiences for employees. At a higher level, inter-­‐cultural training can create and sustain the development of an organization's "global mindset," which, in the long run, is a much more critical determinant to global success.
1) MPI -­‐ Minutes Per Incident
Read more from this author at the upcoming speical edition of the Outsourcing Journal "Outsourcing India" (autumn 2012). Pre-order the issue here for free.
About the author: Mithun Sridharan is a General Manager at BlueOS LLC, an advisory based in Germany, where he is res pons ible for driving the s trategic s ales initiatives and managing cus tomer engagements in Digital transformation & Analytics. Prior to BlueOS, he was an Account Manager with Oracle Corporation, where he drove strategic partnerships with key enterprise accounts and major Independent Software Vendors in Europe and the USA. He brings with him over a decade of International experience in Management Consulting, Business development, Strategic Marketing & Product Management. He holds an MBA from ESMT Berlin and a Master of Science (MSc) from Christian Albrechts University of Kiel. He is a Harvard Manage Mentor Leadership Plus graduate, an SAP certified Business Intelligence Professional, a Project Management Professional (PMP) and a Certifed Information Systems Auditor (CISA). He also served as the Communication Chair for the German Outsourcing Association in 2013 and is based in Heidelberg, Germany.
Contact: Mobile: +49 176 9792 4897 eMail: mithun@gmx.net
LinkedIn: http://de.linkedin.com/in/mithun Twitter: http://twitter.com/jixtacom